CSR refers to the awareness of a brand about social and environmental issues to build a brand identity that connects with the masses. A random user could be impressed by the vision of the brand and can be a potential customer.
At the same time, this brand value can be a point of conversion for a potential lead to a customer. This brand image or brand value is not something that you can implement with payable methods, marketers can't buy it overnight – it must be earned. The consumer base that consists of environmental activists and socially aware people is constantly willing to be a part of any social reform that leads to the betterment of our surroundings.
These users are greatly moved by such campaigns and once you as a brand, earn their trust and loyalty, they'll always set their best foot forward to not just be a consistent customers with you, but also as a promoter of your brand. Now let's see in what ways can CSR be implemented.
Ethical Approach
An ethical approach to CSR demands equal treatment for employees and customers of all races, gender, age, or ethnicity. A synchronous treatment of people from various backgrounds is the gist of corporate social responsibility.
A fair opportunity for job openings at a marketing firm to aspirants regardless of their personal differences and similar open-mindedness in opting vendors for distribution or sales of the product can be shown to enhance the positivity of the brand message.
Environmental Approach
Moving forward, thinking of the ecological sustainability of your firm is a clear indicator of the brand's wisdom. Ecology refers to the study of all the biological creatures and the environment they live in as a whole, termed ecosystem.
A company should always take into consideration and plan the management of the carbon footprint they leave, the resources they exploit, and the wastes they produce. This has proved beneficial for brands multiple times and has emerged as one of the key approaches to successful CSR implementation.
Philanthropic Approach
The philanthropic approach of an organization mainly refers to the good deeds they get involved in. Apart from making profits and creating employment, an organization can play a key role in making the society we live in, a better place. These could be donations, fundraiser events, or even free or discounted services to the needful.
Brands should understand that while people connect with the ecological and ethical influence the brand has, they also keep their eyes on the occasional acts of kindness towards humanity. Not just with the customers, an organization is also expected to show the same kindness to their employees at times.
Financial Approach 
While all the other approaches are centered on getting the attention of the user or employee, the financial approach lets the organization focus on planning the sustainability of funds involved in implementing CSR effectively.
Costs involved in the research and development of strategies that directly affect the sales and productivity of the organization while constantly targeting the crosshair of CSR.
Takeaways
While we are on it, let's take a quick look at the takeaways or benefits of complying with a planned CSR strategy:
Engaging Employees
As we just saw, the benefits of CSR to an employee are far greater than a financial bonus that wraps up with the month-end. It creates a long-term impression in the employee's minds and lives on with them as the legacy of the organization.
Lower Risks
Unawareness of employee rights or user sentiments may give rise to disagreements and have a higher chance to convert into lawsuits. These acts further lead to the decline of the brand's reputation in the market.
Brand Identity
Apart from reinstalling the positive brand message into the existing customer base, CSR naturally increases the reach of the organization and highlights the kind and more human side of it.
Investor's trust
Companies that have an edge in environmental and social issues are observed to have a higher valuation by investors. Moreover, participation in CSRs shows the growth and awareness of the organization.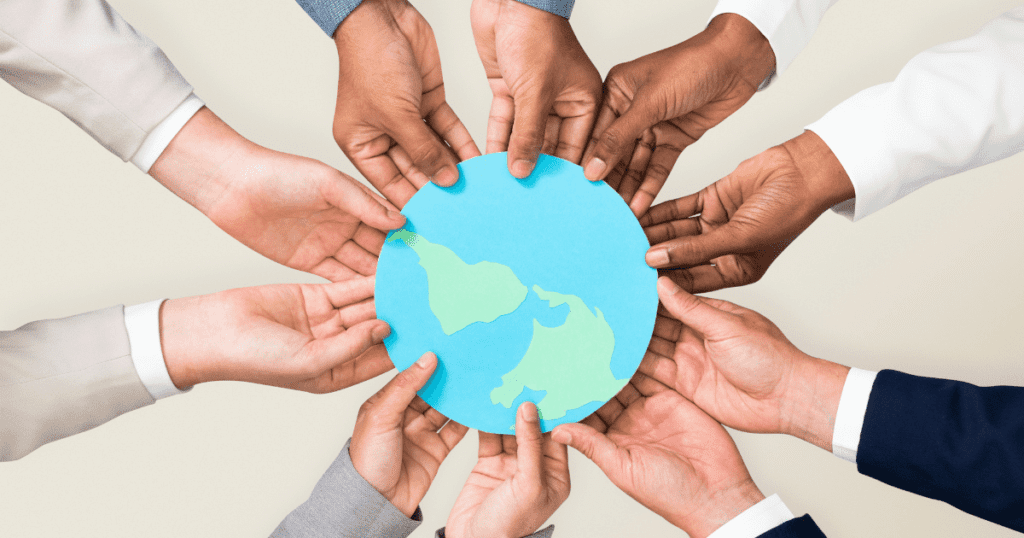 10 Brands heading the right way:
Now that you know the types and benefits of CSR, let's see which brands have been using it for years and have earned the current reputation in the market:
Google
The first name that comes up when thinking of effective CSR practices is none other than Google. The company has an ever-growing list of loyal customers, not just because of their user-friendliness but also from the incredible communication they've established through their CEO. Google has also pledged to dedicate over a billion dollars for renewable energy projects and is already working on many as their data centers reportedly consume roughly half the power as compared to all data centers across the globe.
Tesla
With the incredible CEO and unstoppable engineers, this brand is overflowing with talent while not failing to build a brand reputation bigger than any other motor company of the century. With the sole purpose to make all-electric cars and reduce the overall carbon footprint of their brand, they're not just selling cars, they're selling the exact same satisfaction to every happy customer. Undoubtedly Elon Musk will be counted among the most successful entrepreneur of the century.
Johnson & Johnson
The brand that normalized baby care products and brought the most affordable versions of the same into the market, has successfully built a castle of trust in the market for the last three decades. Their aim to provide safe drinking water to poor communities across the world as well as the initiative to reduce their carbon footprint has resulted in never-ending trust and loyalty among businesses and customers too while also enriching the existing consumer base of the brand.
Coca-Cola
Coca-Cola stands out as a brand that never was expected to announce something as reforming as reducing its carbon footprint by 25% in the coming eight years. They have the surprising aim to recycle every Coca-Cola bottle on earth and thus make their packaging 100% recyclable. They've also promised to return all the water back to the environment that is used in making their world-famous drinks.
Netflix
The world-famous OTT platform Netflix provides a lesser-known scheme to their employees. They aid the upcoming child of their employees by offering them a 52-week paid leave. Usually, big organizations offer a regular 18-week parental leave but Netflix took a step forward to keep its employees happy and loyal. Netflix has also never thought twice to spread awareness about social issues through its content.
Toms
Toms footwear had pledged to donate a pair of footwear for every single unit sold. And they sure stood for the claim donating more than 100 million pairs of footwear to date and spreading double the smiles. They went further to donate eyeglasses for the visually impaired and provide safe drinking water to the masses. Later the company discontinued the mentioned kind of practices due to NGO backlashes. They now continue to donate a third of their total profits to social campaigns.
Disney
No one saw this giant stepping forward to step back from its carbon footprint. They are putting an equal foot forward towards improving the lives of their employees and customers. Even during the pandemic, Disney donated over $27 million towards food donations and PPE distribution. They've also committed to reducing their water wastage by a significant number.
LEGO
Lego heading towards sustainability has pledged to donate over $400 million following a period of the next 3 years. Their goal is currently their biggest challenge, which is to remove the single-use plastic from their products completely and make their packaging sustainable too. This is a huge and admirable step from a brand based completely on single-use plastic, it seems that it will be worth the wait to see the brand emerge as an even greater legacy in the coming years.
GE
General motors with their EV production line, made a comeback in the market they largely dominated for decades. SUV lovers are not new to the name of Hummer and the fan base that beast had. With GE launching Hummer EV, the dream of owning a military-grade road dominator became the reality for many fans. Along with the lighter carbon footprint of electric vehicles, GE also conducted a campaign rewarding $500,000 to people who innovated ideas capable of saving our environment.
Starbucks
Last but not the least, call it your favorite café or the coolest remote workplace – Starbucks along with their excellent warmth and services, decided to pay respect to veterans who served the nation by providing them and their spouses with over 25,000 job openings. And in no time, they were already there, now employing over 5,000 veterans every year. This in itself is one peak respect to the devotion of soldiers and makes the bond between Starbucks, Armed Forces, and the civilians even stronger.
These were some of the many known examples of brands adopting CSR effectively and with the aid of humanity and the ecosystem. Brands of all sizes and sectors have a lot to learn from these pioneers of success and kindness.
We surely missed some other examples, feel free to add them in the comments down below. If you liked the article, consider subscribing to our newsletter for future notifications. Find us on social media and we can have your queries solved there.