As the Pandemic engrossed the market, retail giants like J.C. Penney & GMC filed for bankruptcy, while e-Commerce went from $3.3 trillion in 2019 to a $5.5 trillion Industry in these 2 years. Here's the sorcery behind it.
It's no secret that when contactless operations were a necessity, e-commerce retailers were having a great time doing what they do the best. This was indeed predicted before the Pandemic even happened. Here are 13 more trends you should know before everyone.
Drones and Droids
Chatbots
Mobile Commerce
AI copywriting
Livestream Shopping
Social Commerce
AR/VR
Digital wallets and BNPL
Voice Commerce
AI graphic and image generator
Headless Commerce
Metaverse
Blockchain and NFT
Drones and Droids
Drones used for non-military purposes have been around for about 16 years now, and even though the idea of delivering goods with drones has been in the air for long enough now, it's finally being put to justice.
Apart from small startups like Manna Aero who started a similar service in Ireland in early 2020, no e-commerce giants were seeming to accomplish this task until Amazon announced its first successful drone delivery by June 2022.
When such behemoths are putting their best foot forward, it's questionable if they'll ever be looking back to the classic delivery boy era in the coming decades.
Chatbots
While Chatbots might not be the talk of the town, they certainly are blowing out the talks in the town. According to Insider intelligence, the chatbot industry will be worth $142 billion by the year 2024.
Simply put, almost every other e-commerce sites, banking services, and even startup pages are onto adding its own chatbot to the web. The idea was given the spotlight when a Chinese messenger company introduced its first smart chatbot in 2009.
Eventually, all businesses are looking forward to solving their consumer queries personally while not requiring a human to make the conversation happen. And apart from connecting more complicated queries to customer support, the uses of this tech scale up to gathering valuable feedback & reviews automatically.
Mobile Commerce
E-commerce operating on devices like phones and tablets is simply termed mobile commerce. Insider intelligence says that we could be looking at nearly half (44.5%) of the total e-commerce turn into m-commerce.
Since regular user spends upwards of 5-6 hours on their mobile devices, it's understandable why it's the easiest for them to shop there. Easier payment methods, one-tap buys, and BNPL are propelling more and more sales from the e-commerce sector.
If there's anything to learn from this then it's to optimize your site's presence and outlook keeping in mind a mobile user. Prioritizing payment gateway smoothness and keeping your site speed fast is one of the key takeaways here.
AI copywriting
What if computers could generate poetry by William Shakespeare without William Shakespeare? That's literally where AI is heading towards, from generating texts for letters, and court writings to generating poems, product descriptions, and scripts, AI doesn't seem to stop.
The major problem that AI copywriting seems to solve Is cutting down e-Commerce store owners' need of hiring content writers for writing product descriptions. The need for small-scale businesses to write premium captions for their social media posts will also be aided.
Livestream Shopping
With the Livestreaming market reaching $70.59 billion by the end of 2022 and a CAGR of a whopping 21.3%, it's not a surprise for Livestream shopping to have a $500 billion market share in e-commerce marketing, roughly 10% of the total e-commerce market.
Livestream Shopping is the most operational on platforms like YouTube, Instagram, Tik Tok, and Facebook. The live aspect of this field lets the customers manipulate and view the product according to their convenience.
The takeaway here is, that most of the Livestream audience revolves around influencers, so you can think of collaborating with one. There are many more strategies when it comes to e-commerce and you can find the best in the market here.
Social Commerce
Just entailing m-commerce and Livestreaming comes social commerce or social media commerce. While influencers are the connecting link between the three, it's not the only aspect of social commerce.
Social media after its core values, is a huge marketplace for subscriptions, advertisements, courses, products, services, and whatnot. The opportunities are endless. The monetization feature might roll out soon on the social platform, while full-blown online shops are already a trend well known among merchants and raking in dream numbers.
AR/VR
Augmented reality and Virtual reality are not Data scientist things anymore, undergraduate students of computer science are curating projects using virtual reality as the backbone. Limited use of VR in watching 3D movies and playing 3D games is history.
Using VR to create 3D digital art and listing them on the NFT market as virtual products is the new normal. With the AR market to seemingly cross $2.3 billion in the coming year, brands like IKEA are already into the game, providing the in-store experience to its buyers sitting at home.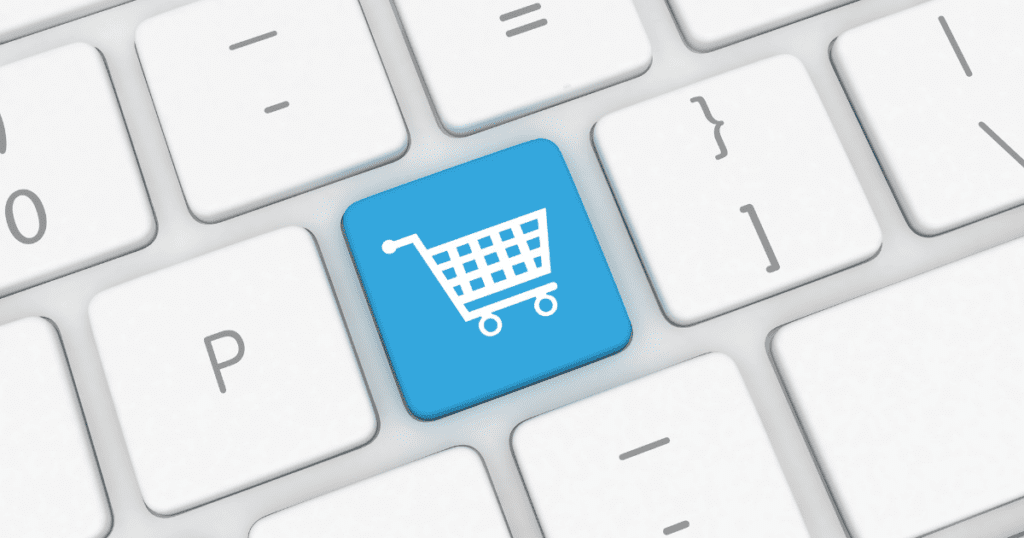 Digital wallets and BNPL
According to JP Morgan, the BNPL methods are being accepted by people as an alternative to conventional online payments as these transactions could be faster and easier to make.
While digital wallets have been around for years, the Buy Now Pay Later technologies are making the market faster than any other payment method before. As with the rise of decentralized cryptocurrencies, even digital wallets are going to make it back to the game.
This is a clear indication for you to facilitate these upcoming easier methods of payment on your online store. Bear in mind the fact that the amount of annual transactions through digital wallets alone is expected to cross $10 trillion dollar by 2025.
Voice Commerce
Voice assistants aren't a new thing if you've browsed the internet. Google says that currently, over 27% of the world's total population is using voice assistants the present day, and that's more than a quarter of the whole of humanity.
While voice assistants might not be something new to you, voice Commerce might as well be. Studies show that nearly 30% of total internet users from the US, were using voice search to shop for their products or to find info about them.
Even when it's a bit difficult to add in support for voice search on your site's search bar, it's relatively easy to rank on Google's search results, learn more about SEO here.
AI graphic and image generator
Just like AI copywriting, this is a Hot topic among digital artists and even if it's proving to worry some of them, it might just be a new door open for opportunities and talent to grow. Software like Dall-E and Midjourney have created fuss among digital artists lately.
This software is capable of creating high-definition artwork/images from just input commands describing the scene. Apart from the controversy, these require high filtration to strain out any offensive results.
Though these results aren't really reliable to create good art every single time, better use it for recreational purposes only and let the professionalism dwell with the real artists.
Headless Commerce
The term Headless refers to a software infrastructure without a front end, and the term Headless commerce on the other hand refers to the architecture of an e-commerce platform where the front end and back end are well distinguished.
This gives the freedom of expression to the developers and creates a user experience that is miles apart from the traditional e-commerce stores. Moreover, it enables brands to create exceptional navigation and user interface while having riveting site speeds.
Metaverse
A Metaverse is primarily a public platform-based Blockchain that uses a decentralized open-source ecosystem to enable users to create applications and engage in digital commerce. It basically comprises a user-friendly DUI, a decentralized wallet, and a decentralized exchange.
Put in simple language, it's a virtual copy of our whole world, replicating everything and every action that takes place on earth into a computer world. Recently re-launched Meta (formerly Facebook) is now heading towards creating a whole different world of characters, estate, infrastructure, products, and services.
It's a crazy Idea fueled by enthusiasm, excitement, and a plethora of knowledge from the developers. Unknown to the certain future, you can still be sure that it's a world of possibilities and opportunities.
Blockchain and NFT
We saved the best for the last. Blockchain is a server-free network to execute transactions that have open records. These records are accessible to every user of the Blockchain network and no centralized entity governs it.
The currency used for the transactions in a Blockchain system is called Cryptocurrency. The first and the most famous Cryptocurrency is Bitcoin which is widely used for untraceable transactions all across the globe.
NFT or Non-Fungible Token simply is a virtual product whose ownership records and trade information is stored on Blockchain. This makes NFTs tradable and opens up opportunities for yet another type of E-commerce.
While everyone has their own stats to show, it's difficult to state one solid value of the market, but the market is expected to be at $122 billion by the year 2028 showing high volatility.