Have you ever felt like your content marketing initiatives were running out of ideas?
It's not just you.
The main goal of content marketing is to use content to draw in, hold on to, and ultimately convert website visitors into paying customers. And the majority of users are aware of its efficiency. Before we jump into these 31 amazing examples, let's understand what content marketing really is.
What is content marketing?
This kind of marketing can be delivered through blogs, newsletters, e-books, forums, webinars, discussion boards, videos, social media channels, and a variety of other platforms.
To put it briefly, content marketing is producing top-notch material to draw in prospects and clients and turn them into enthusiastic followers who will spread the word about your goods and services.
Now let's see how these use cases have helped businesses and brands grow across the world.
HubSpot
HubSpot is always at the top of the list when it comes to examples of digital marketing handled well. As a growth hacking method, Hubspot has leveraged content marketing by publishing blog posts about subjects that their readers care about and providing content enhancements like ebooks to their blog entries. It is also used to produce videos for social media applications like Facebook and to drive traffic to those films using LinkedIn.
Optum
By integrating data-driven insights with technology and expertise, Optum enables modern health care. Optum modernises system infrastructure, improves care, and assists clients as they take responsibility for their health, which will eventually be commonplace in the healthcare business. Some businesses use a thought leadership strategy to comment on their area of expertise. Optum has an entire webpage dedicated to thought leadership. Their themes and concepts are the ideal marriage of the products they offer and the wide collection of topics site users and prospective consumers desire to read about. Their product offers and intended verticals are quite complex, but there is much "for me" information for a broad range of users.
Groove's Startup Journey blog reached $500K in monthly income for their customer support software, but the Modern Team blog is on Flow, a project control app. There are a few similarities between the two brands:
Both blogs are centred on a much bigger picture than what the programme itself accomplishes. Groove is a help desk application. Groove's main blog is all about their startup journey, which most of their customers are also on and which resonates with them. Flow handles task management. The Modern Team article focuses on the larger picture of what it means to be a team. The posts are scarce, but when they do appear, they are the "best of the best."
They both seem to have a powerful position and a powerful voice. Generic, keyword-laced articles may generate traffic, but they will not generate fans.
Both blogs have planted flags in the ground. They stated that they will not only write on project management, customer service, or challenges related to those two topics. We know who our ideal customers are. They recognise that they are diverse, that they are leaders, that they value progress and self-awareness, and they want to lead stronger teams and generate more income. They're planning to write about it, gain a far larger audience as a result, and turn customers into adoring fans.
Recess
Recess, a sparkling water brand, was one of 2020's top company Instagram accounts. However, Recess is more than just a water brand.
And, in a year filled with stress and uncertainty, it's no surprise that Recess has found its audience by focusing on generating material that connects, entertains, and relieves daily life. While beverage companies are among the top advertisers, Recess has chosen an entirely organic approach.
The brand uses organic Instagram to push its followers to sign up for a weekly, content-driven email, which now has a 25% open rate. In comparison, the industry average is only 14.5 percent.
HAUS –
Direct-to-consumer alcohol firms had their moment in 2020 when many liquor outlets were closed due to the epidemic and consumers were forced to stay at home. Because of their social media strategy, Haus, famed for its handmade canapes, was well-positioned to capitalise on rising demand.
Early in the epidemic, Haus turned its attention to The Restaurant Project, in which the brand collaborated with food outlets, collaborating with chefs to co-create distinct aperitifs for each. The drinks were sold online, with all earnings going to their restaurant partners. This type of promotion was successful because it made customers feel better about supporting their favourite eateries during a difficult period.
As of April, this sort of consumer-focused strategy had helped to raise the impact on ad expenditure by 250 percent. Since January, Haus's whole business has surged 500%.
BALA BANGLES
Bala Bangles debuted their collection of fashionable wrist and ankle weights in 2017 and quickly grabbed attention for their partnership with Mark Cuban on Shark Tank. The brand's Instagram feed does not resemble typical fitness-related content. They adopt an aesthetic approach to photography and film that is eye-catching and motivating and has caught the attention of mainstream media outlets and significant retail partners.
Bala had not engaged in any paid advertising platforms when the epidemic surfaced; hence, the need for home fitness equipment surfaced. Despite the increased demand, Bala continued to be active with their community with their Instagram Live fitness programmes that could be performed even without their products.
Tiffany & Co.
Tiffany & Co. is one of the best examples of how a historic brand could use Instagram to modernise its image and reach new customers. To create good brand identification, the brand draws on its characteristic "Tiffany Blue" while enabling latitude to experiment with new creativity. Tiffany mixes excitement and playfulness using modern marketing strategies like Instagram Live in a business that is all about luxury.
The Instagram grid instantly recognises Tiffany, but it draws the customers and audiences further into the brand's world through storytelling and sophisticated images. Tiffany & Co.'s content has generated 11 times more engagements than that of an average watch and jewellery brand.
So Worth Loving
So Worth Loving is an apparel and accessory brand that promotes self-esteem and worthiness. Their Instagram serves as a forum for reinforcing their objective, communicating positive sentiments, and marketing their product line. So Worth Loving commonly posts quote-style visuals in between product-oriented photographs to achieve a balance between their vision and promotion.
In 2020, content about self-esteem, positive thinking, and diversity was practically ubiquitous on social media applications like Instagram. So Worth Loving comes across as genuine and sincere due to their defined brand objective.
They also live out their objective by extensively investing in community management. Despite having approximately 75,000 followers, they constantly reply to each remark and connect with their audience. As a result, the fan base feels noticed and involved.
JetBlue
JetBlue is a world-class airline that has never been hesitant to experiment with content marketing. It has used video in particular to motivate its customers and to showcase its brand principles and personality.
Some examples include the Reach Across the Aisle campaign. It encourages individuals to discover what brought them together: a video series about flying with infants and the amusing Flight Etiquette video series.
The number of YouTube views ranges from thousands to millions, yet the brand's perception remains largely good.
Lays
If you want it to receive a huge amount of attention immediately, nothing gives the public more reason to watch a YouTube video than a giveaway. Lays began its "Do Us a Flavor" campaign in 2012, inviting viewers to submit proposals for future potato chip tastes. The sweepstakes awarded a million dollars to a Wisconsin librarian, and the video on YouTube advertising the campaign was viewed over 12 million times.
Red Bull
As Red Bull is an energy drink, its marketing focuses on supporting an active, energy-filled lifestyle. In six years, YouTube will have more than 4 million followers and a billion cumulative video views. Their most popular films feature sports people, daredevils, and other daredevils doing amazing feats like hiking frozen Niagara Falls, making a wooden bike from scratch, and racing on ice.
Red Bull consistently outperforms new media channels and social media applications like Instagram and Twitter. They have tried every idea possible and, in most cases, succeeded. They first appeared on YouTube in 2006 and have amassed 4,902,068 subscribers in ten years. Red Bull knows who their goods and channels are aimed at, and they create videos that explain everything well about the high-energy, risk-taking activity that the brand thrives on.
They associate consuming Red Bull with enthusiasm and achievement, and they demonstrate this through their sponsorship of many unconventional sports and the excellence of their YouTube movies. You should try to dedicate yourself in the same way with your on-brand and on-message videos, and you, too, can crush it on YouTube.
Walmart
Some people have good feelings about Walmart, but the range of videos on their YouTube channel is undeniably astounding. They not only feature simple recipes, but also price match testimonies, new product instructions, and blog partners that contribute their customer feedback.
A good diversity of material not only gives customers new content to see daily but also feeds staff creativity because they don't have to generate the same video repetitively.
Slack
Slack is a cloud-based organisational communication hub that allows for seamless collaboration and interaction with other programs. It has become a verb as well as a noun. Slack has had around 8 million daily users since its inception in 2013.
Slack has a distinct personality or style of its own. The same could be said about the content it creates, which includes everything from blogging to podcast videos. Everything screams slack. As a reward for staying on brand, the corporation has a pension. When you visit their YouTube account, you'll notice that they use similar colours, themes, messaging, and video length.
Coca-Cola
Coca-Cola was most likely among the first companies to believe in content creation and marketing and construct its marketing plan around it. Coca-Cola's content strategy at the time was described as "Liquid and Linked." Every year, a massive corporation like Coca-Cola generates an infinite number of stories.
70% of their content is developed to be "low risk," often known as "bread and butter" content. Because such content is less hazardous and disputed, it requires less time to implement.
Coca-Cola uses personalization to get people to talk about their brand everywhere. In Australia, they launched the Share a Coke campaign by printing the 150 most frequent names on bottles. Then they urged folks to enjoy a Coke with those namesakes.
This campaign got a lot of attention, leading to sales of 2 billion bottles and cans over the summer, or little more than ten for every Australian. Unsurprisingly, the campaign quickly spread to other cities. You may now personalise your Coke.
Dunzo
Dunzo is one of the top Bengaluru-based firms vying for unicorn status. It is a content distribution app that excels, particularly on social media networks. The brand's Instagram account is all about current, humorous copy.
Their material ranges from the Easter holidays to Rahul Dravid memes, allowing them to reach a larger audience without requiring large ad costs. They capitalise on popular news that is trending at the time and offer it a trademark Dunzo spin.
Dunzo is aware of its intended audience. The younger audience is constantly in search of entertaining content and spends the majority of their time on social media. Dunzo uses "moment marketing" to ensure that it captures and engages their attention!
Nykaa
The cosmetics industry Nykaa began as a low-cost Indian option to the foreign cosmetics market. The challenge Nykaa accepted was formidable: compete against global behemoths with massive marketing budgets in a brand-conscious country. But to say they were successful is an understatement.
The brand has created a large network of influencers that are continually putting out Nykaa content for diverse audiences across India. They accomplished this by making quality material accessible through their Beauty Book, which includes a variety of content forms such as visualisations, blogs, vlogs, and more.
These are beneficial to both micro-influencers and end-users who sell Nykaa items. Nykaa TV had a 120 percent growth in watch time at COVID-19 as they presented DIY wellness and cosmetic ideas. They also held weekly competitions to engage their clients and noticed a threefold rise in new monthly subscribers.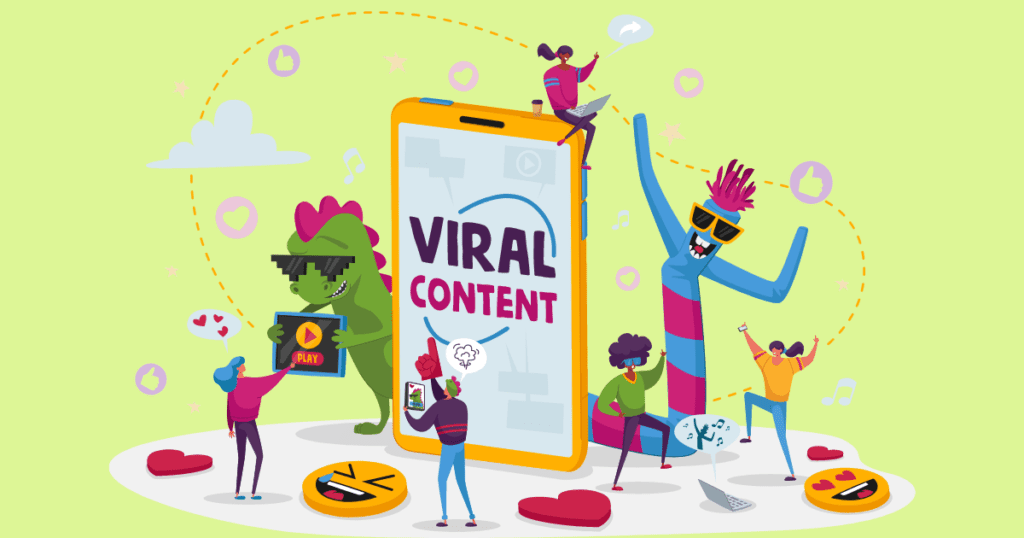 Ahrefs: "How-to" Content
Ahrefs is one of the best backlink and SEO analysis tools. This company distinguishes itself for its significant investment in educational content. They've written numerous thorough how-to guides that address their target market's pain points and issues. How-to searches give a significant chance to content marketers, which Ahrefs efficiently exploits.
Here's an example: How to Create a Winning Content Strategy article:
Ahrefs excels in presenting its service as a solution to the problem that consumers are looking for. If you're struggling to figure out how to construct your content strategy, you'll certainly need to conduct keyword research.
TED
TED is a global conference platform where writers, academics, and other leaders offer brief speeches on a variety of thought-provoking topics The majority of their films have received massive amounts of viewership, and that doesn't even include their TED Fellows, TEDx, and TED-ed, as well as other channels. The success of TED is due to its dedication to developing "ideas worth spreading."
First, they only bring in the greatest speakers with highly compelling topics. TED was originally an invitation-only conference, and the event's founder was known to kick participants off stage throughout their presentation if he didn't think it was good enough. The high standards have attracted speakers such as Tim Ferris, Tim Urban, Elon Musk, Brené Brown, and several others.
TED is not concerned with SEO or market analysis. They're focused on locating and producing world-class material that they believe people will enjoy. This is why they've become a global phenomenon, even though the majority of their content comprises 15-minute recordings of someone speaking on a stage.
GoPro
GoPro is a company that makes action cameras, which are typically utilised in adventure sports. These cameras are typically used by their clients in hazardous or enviable settings, making it easy to persuade customers to share their films and hence the product. And they've taken the bold step of allowing the product to promote itself through user-generated content. The greatest feature of user-generated content is that 79 percent of consumers feel it has a significant impact on their shopping decisions.
Only a small percentage of GoPro content is created entirely by GoPro.It usually consists of well-edited video collections of users doing something they enjoy.
GoPro took the UGC concept to the next level by launching the Million Dollar Challenge, in which users may upload adventure films for an opportunity to win a million dollars. GoPro used the winning film in a marketing campaign that was enormously successful, not just by motivating users to share their footage, but also by providing free marketing content. GoPro's YouTube channel is loaded with extreme sports compilations, which attracts other people.
Spotify
Spotify is a genius at personalization. They provide personalised emails and playlists, as well as a data-driven microsite that celebrates each user's unique listening habits. Spotify is completely customised.
They introduced their first "Wrapped" promotion a few years back, in which customers got an email that displayed their most-listened-to music in a narrative format.
Each year, after the original success, fresh "Wrapped" campaigns are launched. Spotify gains massive brand recognition and influence digitally without developing any new content by sharing unique, tailored data and pushing consumers to share it.
Users want to see and share the song genres they like to listen to most, and musicians with large social followings are eager to brag about how many people listen to their music.
Buffer
Buffer, a social media scheduling service, uses the hashtag #BufferCommunity to highlight the photos and emotions of many of its different users throughout the world. These photos aren't commercial or even vaguely brand-centric, which is why they're so effective. Buffer's features are designed to make it easier to connect and plan on social media, and all these photographs imply that Buffer's community participants can work from anywhere on a range of tasks.
Digital Marketer
Digital Marketer is one of the largest digital marketing educators and online communities.
They've developed a lot of amazing content, just like HubSpot, and leading magnets play a huge role in turning that audience and moving people farther down their funnels. The lead magnet is the first thing you'll notice when you visit their webpage.
Digital Marketer does an excellent job of demonstrating that lead magnets are not difficult, time-consuming, or expensive to create. It's probably for the best that they don't. Long white sheets and e-books can indeed be costly to prepare, and they are more difficult for users to absorb.
Checklists are an excellent, low-effort lead magnet. They are quick and easy to make, easy to eat and use, and still valuable.For example, developing a podcast list like this one provides digital marketers with the ideal resource to promote any of their various podcast-related pieces of content.
Privy
Privy is a SaaS solution that delivers email marketing strategies and e-commerce training to Shopify store owners. Their concentration on multi-channel digital marketing has enabled them to scale to more than $11M ARR and contributed to their acquisition by SMS marketing behemoth Attentive. Privy devotes resources to creating blogs, social media, email, newsletters, and other platforms.
If you enjoy podcasts, you could find Privy on platforms such as Spotify, Apple Podcasts, and many other podcasts. If you prefer written information, one of their 250+ blogs on email and e-commerce marketing may be found via a search engine or a social platform such as LinkedIn.
Regular clients and subscribers will continue to benefit from the email, newsletter, and social media posts, bolstering Privy's position as the best specialist in e-commerce marketing.
Apple's "Shot on an iPhone" campaign
What could be better than a user-generated campaign? It's inexpensive, and brand loyalists do a lot of the legwork. Apple has a long history of profiting from user-generated content marketing. They created a campaign called "Shot on an iPhone" in 2015, which highlighted photographs taken on iPhones by users.
"Shot on an iPhone" appeals to customers' interests and abilities. It conveys the notion that they, too, can create art using an Apple product, just like the experts.
The campaign was not only seen on posters and billboards, but it was also a tremendously major social media campaign among influencers. The stunning photographs are more than just a testament to Apple's technology. They are also examples of long-lasting content marketing campaigns.
Quick victories do not have to be the only goal of content marketing. Building long-term campaigns can save overhead while also generating long-term income and engagement in your brand.
Lush
Lush uses a variety of content marketing tactics to reach its audience. The brand's core audience already connects with its unusual product names and well-known ethical principles.
But it does not end there. Its videos take viewers behind the curtain of how its products are made, and on social media applications, Lush invites customers to share and tag photographs of its products. Instagram is Lush's most important platform, with 4 million followers on the main Lush account.
Rip Curl
Rip Curl prides itself on being the "ultimate surfing company." One way it demonstrates its passion is through The Search, an online publication. The Search follows surfers on their quest for the greatest surf and the ideal surfing lifestyle, with stunning imagery and stories delivered by professional surfers for people who want to surf. With over 1 million YouTube subscribers and over 2 million Facebook followers, this is an excellent example of connecting content to potential customers in order to grow and profit your business.
Intermedia
Intermedia is a communications platform that has launched the Business Innovators video series. Its presenter is the CMO of the company. He sits down and speaks with clients about their businesses, communication tool challenges, and how they overcame them.Many discuss how their organisation changed course during the pandemic.
These spirited debates are in-depth case studies. Furthermore, the brand does not make them think about the goods. The consumer is the star, and Intermedia is delighted to let them shine. One can be seen below.
American Express
American Express adds value beyond a product or service through enriching, memorable, and long-term experiences. That's just what American Express hopes to accomplish with their online community and blog, Open Forum.
They've listened to their clients and paid serious attention to their needs over the years. This technique has aided in the development of their "responsive content strategy," which is now regarded as a shining example of content strategy. Instead of being product-centric, their blog is driven by the wants of their customers. They have a planned procedure for gathering client requests and then using this information to develop content that will help their readers succeed.
Whole Foods
Whole Foods recognised early on that rivalry inside the food and grocery industries is tough. Instead of stimulating short-term demand through discounts and vouchers, they chose to invest in content creation for long-term gain. The Whole Story, which was previously a distinct blog, has now become a well-integrated feature of the Whole Foods site, which has resulted in increased site traffic.
Visual narrative is what distinguishes Whole Foods' content. They've mastered the skill of visual storytelling to deliver attractive, interesting stories on their site. They focus on the material that appeals to their customers, from unique recipes to cooking instructions to tips on healthy lifestyle choices. They also experiment with other content types such as films, photographs, infographics, and narratives.
However, variety is not their ultimate purpose. They strived to make their consumers' lives easier through their content, an approach that also helped to enhance their sales pipeline.
Glossier
Glossier, unlike many other brands, does not communicate through its blog. On the hand, their blog provides its customers a voice. Glossier has been sharing client tales through its content since its launch, but this has become its brand. What a masterstroke!
Glossier wants to deliver authentic tales that significantly resonate with its clients through a refreshing blend of personal insights.
Their material is largely focused on interviews, product evaluations, and testimonials, in which the opinions and reactions of their consumers are highlighted. Such content also provides excellent social proof, so it's no wonder that these consumer endorsements contribute significantly to the success of their blog and products.
To conclude, we can see that content marketing is a tool that is leveraged by the largest brands all across the world to grow their audience exponentially and spread the right message to the right people.