Search Engine Optimization (SEO) is a crucial digital marketing tool, which you have undoubtedly heard a hundred times. But do you actually get how SEO works? You might not fully understand this intricate and multidimensional procedure even if you have a rudimentary concept of what it comprises.
Understanding the several components that make up SEO and how each one functions is essential to comprehending why SEO is so significant. In other words, SEO is important because it increases the visibility of your website, which increases traffic and the likelihood that potential buyers will convert. Look into the SEO techniques you can utilize for the best positioning.
Furthermore, it serves as a useful tool for positioning, cultivating relationships with prospects, and raising brand recognition. So, here is all the information you need to know to successfully transform your business into the best one there is!
Essential SEO Marketing Keywords Components
Although the days when keywords were the only SEO tactic that mattered are long gone, that doesn't mean they aren't still important. The difference is that in order for keywords to be effective nowadays, they must be studied, carefully selected, and used sparingly within your content.
But precisely what are keywords? Use keywords to connect with customers who are searching for your products and services. Keywords are words and phrases that customers use to find information online.
When doing the essential phases of keyword research, it's crucial to look for keywords with high search rates and low competition. Short-tail keywords, like "dog," long-tail keywords, such as "terrier pups for sale," and combinations of both should be used. You should have secondary and tertiary keywords in addition to your primary or seed keywords because they will still be useful to your firm. Last but not least, incorporate keywords into all of your titles, URLs, and other on-page SEO components 
Content
As the means by which you communicate with and engage audiences, content is an essential component of SEO. It's crucial to have a clear perspective and create material that works.
A series of blogs about gardening, selecting the best species of plants, growing advice, and other topics might be published, for example, if you ran a nursery and wanted to boost your visibility. Your blog would appear when someone searched for gardening knowledge, and by offering useful content, you might establish a relationship with the prospect. The idea is that when the prospect was ready to purchase something, like a plant, you would be the first nursery that sprang to mind.
Today's material must be instructive while also being entertaining, timely, and shareable. Content can take many different forms, including:
Material on a website
Videos
Blogs (you can easily create your own blog to practice with!)
Infographics
Podcasts
Listicles
How-to manuals
E-books and whitepapers
posts on social media
Local Anzeigen
On-Site SEO Audit Handbook and Toolkit is a featured resource.
SEO off-page
Off-page SEO refers to external optimization techniques used outside of your website.
Building excellent backlinks to your site from other websites informs search engines that your site is important and high-quality, which helps to establish authority. Backlink building is the primary approach used for off-page SEO.
Backlink building strategies come in a variety of forms, but some of the more effective techniques right now include guest blogging, producing a lot of infographics that will be widely shared, and utilising influencer marketing in your content.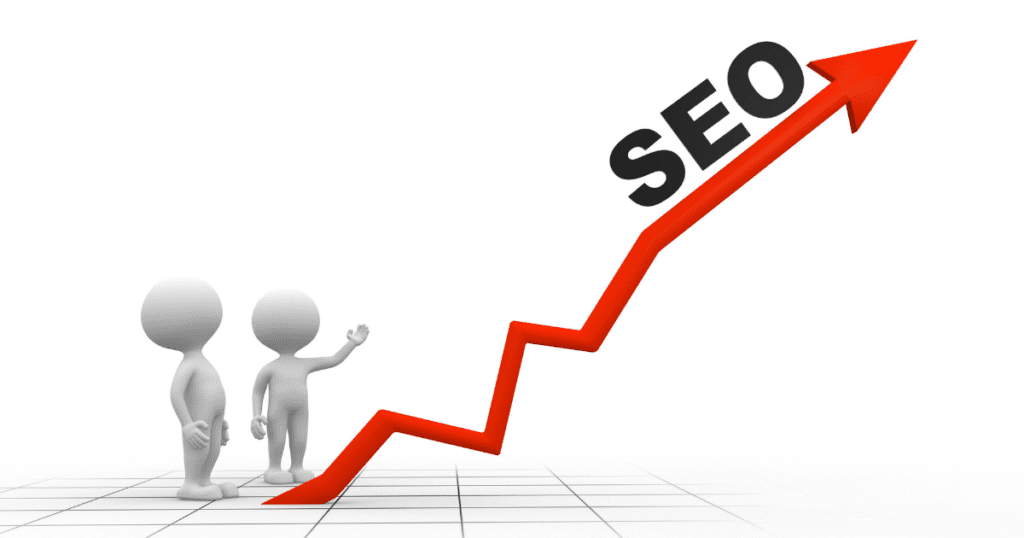 Local SEO
As more and more people use mobile devices for search, local SEO is becoming more and more crucial. Nearly half of all searches now are made on a mobile device, and 60% of those searches have local intent.
So, if you run a restaurant, local SEO would make sure that customers in your neighborhood would find your website when searching for the top eateries in town.
In addition to employing local keywords, other local SEO recommended practices include securing directory listings, building location-specific pages for your website, and setting up business pages (also known as doorway pages) on Google Maps and Google My Business local directories.
Internet Advertising
Paid marketing initiatives are referred to as search engine marketing (SEM), and they include things like display ads, native ads, Google AdWords, social media ads, pay-per-click (PPC), Google shopping ads, and more.
SEM can help you reach new, highly targeted audiences, even though it isn't usually a major part of a full SEO plan. Additionally, you can coordinate your SEO and SEM efforts.
SEM advertising activities examples include:
Targeted and paid campaigns
Copy that uses keywords and is tailored to your company or product
Click-through rates (CTR) and cost per click are examples of performance indicators (CPC)
Knowing the value of SEO for Contemporary Businesses
Rankings and Publicity
Increasing visibility, or making it simpler for prospects to find you when they search for anything you have to offer, is one of the most crucial SEO duties. Your rating has a direct impact on your visibility.
It's important to raise your organic page ranking since the higher you appear on a search engine result page (SERP), the more probable it is that potential customers will see you and click through to your website. Your ranking and visibility will improve the more effective your SEO efforts, which is especially crucial given that a quarter of web users never scroll past the first SERP.
Site Visits
One of the key objectives of SEO is to increase site traffic, and visibility and rankings both enhance traffic. Think about this for a moment: the top slot on a Google search results page receives over 32% of clicks, and moving up just one spot can raise CTR by an astounding 30.8%.
For many marketers, the "Featured Snippet," sometimes known as position #0 since it shows above the top-ranked URL, is the holy grail. This is typically information that has been extracted from a blog's landing page that responds to a common query and can significantly increase your organic click-through rate.
Therefore, if you want more people to discover your website through a search engine, you should employ SEO strategies that will place you among the top five spots, ideally at the top.