Whether you're making daily vlogs or informative videos, there's a vast audience for every niche, searching for the content you're producing.
Not always is your video going to be at the top of search results, and many times, it doesn't have to. Though the SEO standardization of YouTube is pretty similar to Google, they work quite differently in terms of search results and CTRs.
Here's a simple guide to streamline your journey to the top of the YouTube charts and rake in an astonishing number of views for the quality content you're putting out.
What is SEO and how does it work?
Well, if you've been through our other blogs on SEO, you know that Search Engine Optimization is a set of techniques that help your content rank higher on search engine results, which implies having a higher number of people go through your content.
For this particular post, we're referring to SEO for video content available on the video streaming platform, YouTube.
Among the vast list of video streaming platforms that have recently emerged, YouTube is undoubtedly the oldest and the most widely used across the globe. With over 2 billion active users, it captures more than 74% of the total American population.
Strategies to SEO
If you're not on the first page of search results for Google, you've almost traffic coming your way, but it's not the same for YouTube, here are 7 genius strategies to get your videos on top of the search results.
Embed your videos
Rank in Suggested videos
Boost your CTR
Increase Engagement Signals
Description
Watch time
Use tags wisely
Bonus tips at the end
Embed your videos
Top-ranking videos are observed to have more than 78% more embeds than the average content in the same niche. Moreover, embedding doesn't only give you better rankings but a wider plot audience.
A simple way to embed your videos is to create a blog post with the same content and link your video to the blog post. Even linking your videos on the homepage of your website can bring in more viewership to your videos.
Use your videos as a proof of concept or a step-wise explanation if you produce strategic content. On the other hand, you can list your key moments or a summary of your video if you're a vlogger.
Rank in Suggested videos
Suggested videos are quick access to the audience that's wanting to watch more content in your niche. YouTube recommends similar videos to their users after they watch a video related to your niche.
Consider a user watching a video by another creator from the same niche as yours, if YouTube finds your content more useful, there's a higher chance that YouTube will recommend the user to watch your videos next.
Using the keywords that a popular video uses, your videos have a higher tendency to get recommended to the user. For many YouTube channels, suggestions are the primary source of their viewership.
Boost your CTR
CTR or Click Through Rate is the tendency of your video to be clicked when recommended to a user. Apart from the infographic use of thumbnails, there's another way of making the user click on your video.
Surveys show that videos with titles containing text in brackets have a higher tendency to be clicked (half hidden). They give the user a sneak peek into the seemingly special content that the creator has to share.
Studies show that you can get up to 33% more clicks just by adding these brackets. Giving the user an idea of what's in your video, by using these brackets and optimizing your thumbnails, will take your video up in the search results.
Increase Engagement Signals
Recent surveys show that engagement signals are correlated with ranking on YouTube. Engagement signals are reminders of engaging the viewer in tasks after watching the video.
For example "like", "share", "subscribe", and "comment" is common engagement signals. You can use these strategies to increase engagement on your overall channel and thus increase your viewership.
Insisting the viewer comment on their opinions and decisions in the comment section is a good approach. You can ask the viewer to share your content with their friends and family who might be interested in the same content.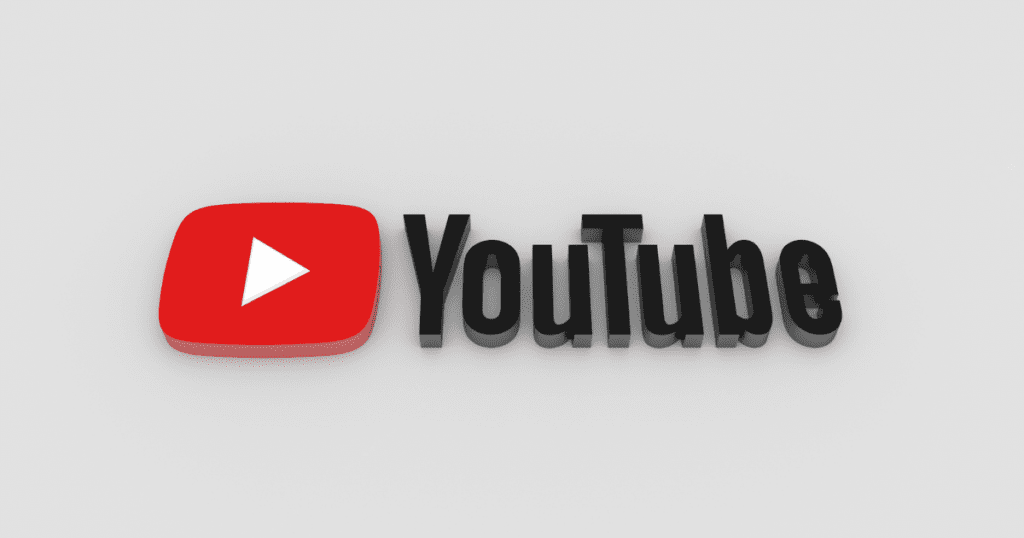 Description
The video description section is one of the most overlooked aspects by the creators. Surprisingly, it's one of the midst crucial factors for letting YouTube know the contents of your video.
Shortly describing the script of your video is a good way to let YouTube understand the content you upload. Adding the main keyword a few times in your description will describe your similarity with the user intent.
Moreover, your description can act as a transcript of your video while highlighting the important parts briefly and giving a viewer a brief idea of what they're about to watch.
Watch time
Increasing the watch time on your videos is a great way to rank your content as YouTube sees your videos as more useful and informative. One way to increase your watch time is by increasing the retention rate of your videos.
Planning your videos well before production, having a proper script ready and outlining key points can increase user retention. Having a proper idea of the things to speak and present helps your videos come out well structured.
Adding constant changes to your videos increases retention. Proper lighting, pleasant and matching music, and changing camera angles are some key concepts to keep in mind.
With new emerging features, you can divide your video into short sections with time stamps to let the user jump to any desired part of the video.
Use tags wisely
Tags are one of the most known and widely used SEO strategies. That said, it's also one of the most misused strategies, creators slap on tags that are even slightly related to their content and then repeat almost all similar tags.
Create your first three tags around the Seed keyword in your title, the first tag should be the highest-ranking synonym of the Seed keyword. Using synonyms of your target keywords, create more tags.
As a final step, use category tags. For example, if your video is about making Burger, it falls broadly into the category of cooking or fast food. Using tags strategically and avoiding overuse can quickly take your videos up in recommendations.
Bonus tips
Promote your videos – Promoting your videos to social media or updating your email list can create instant traffic to your content and help you reach the top of the rank list quickly. Promote your content in every way possible.
Find hidden keywords – Search the traffic report for your target keywords and go through the keywords with the highest rankings. Once in a while, you will find keywords that you haven't used yet and they still rank.
Put these strategies into use according to the convenience of your niche and watch your rankings go up the charts. If you found this page informative and helpful, consider subscribing to our newsletter.