Higher education is a topic of paramount importance when it comes to the modern world. This whole market is given a lot of attention by the crowd and the authorities since it plays a pivotal role in determining the future of a nation itself. However, it is a market that has been observed to transcend all geographic boundaries and spread its wings to the international arena. Higher education is no longer a local issue but a matter that can be mitigated and directed by several global factors. Many Global factors can affect the future of higher education which will in turn impact the working of the associated institutions as well.
Some of the very few factors that have been witnessed to play a drastic role in this sector include Economic shifts, labour market changes, the medium of learning, and a rise in non-traditional students across the globe. The mobilisation of students internationally has been a very significant factor that has induced several trends in the higher education sector. Several challenges hinder the growth of this market. Some of the very hurdles that have been restraining the rejuvenation of this market are factors like limited budgets and skill gaps. These factors influence future graduates to acquire the skills that they desire in a rather negative way as it's making the process more and more difficult for them.
What to keep in Mind?
The Deloitte Higher Education leadership team recently released a report that exhorted the various leaders of the Higher education Industry to focus more on a list of factors to prepare them for future battles. They had come to this conclusion upon analysing the various trends and movements in the industry over the past decades. These factors include:
Digitalisation and the introduction of virtual possibilities pertinent to the higher education sector throttled the growth of the industry at a whole different level. Hence various platforms came into place as media to transfer and share information and relevant resources. Hence, it's trivial that the market needs to occupy itself with an efficient Cloud system that enables cross-functional collaboration across various platforms. This calls out to the various Chief Information officers to form strong partnerships and help each other out for their development and success. The authorities and leaders need to focus on helping the team understand what we aspire to achieve and how to go about it. They need to give more priority to building an efficient team of functional leaders that can define the expected delivery of the desired services so that you could direct the rest of the organisation in understanding the goals. They should also prepare themselves for a huge change that spans their technology, business practices and strategies, people and data. This change is quite inevitable if they wish to sustain themselves in the market and succeed as well.
The sudden changes will surely make you more dynamic and your business fruitful but it also comes with a lot of risks. If these risks are not strategically analysed and managed then they can easily lead your company to a crisis. Hence institutions must be ready to analyse and address such possible risks not as an individual but by integrating the functionalities of various departments and strategically studying the risks and all of their consequences. It is only obvious that organisations will be able to tackle such sensitive risks through the "enterprise approach" and the risk management systems hence created would be the stronghold of the institution when it comes to identifying and addressing such threats.
Identity and Access Management
The current virtual world is filled with several cyber threats. Hence it is pivotal to have a good cyber risk management system and adept Identity and Access Management capabilities. It has multi-fold applications when it comes to the higher education market and it has become more budget-friendly over these years hence assisting us with associated cyber risk management.
The current economy of the higher education market is prone to a lot of threats and challenges. Hence companies should join hands and face these risks together. Integrating their domains and forming mergers can help them deal with all such challenges the financial uncertainty could cause. We need to be ready to find the right partners whose goals and aspirations would align with your company and share the institutional values and missions with them.
The Current Global Market Trends
Studyportals, an online educational and research domain recently released a report analysing the various trends in the higher education market using linear projection modelling. The report was quite elaborate and can help even laymen get a good grasp of the various drives in the higher education market. Let's go through some of the prominent trends that were pointed out in the study:
1. Disruption caused by AI
Technology and Artificial intelligence have gone through a fantastic period of development in these past few decades. The turnover of this market was also a whopping sum. According to a study conducted by McKinsey Global Institute researchers, 73% of the paid manual work can be automated with current technology. This would also displace a huge number of people from their jobs depriving them of their jobs. Hence the report of Studyportal exhorted on the fact that the way of learning and education need to be improvised and they need to finesse and train their talent/value-based skills more than technical skills as the latter will sooner or later be replaced by the emerging AI industry. Organisations need to focus on preparing the students with other virtues like perseverance and resilience and inculcate an entrepreneurial spirit within them.
2. The Shift towards Emerging market
Engagement in the higher education sector has seen marvellous growth over these past years. However, the UNESCO statistics from 2012 pointed out that this rate of enrolment was much higher in lower-middle-income countries than in high-income countries. It also came to their attention that around 75% of STEM graduates were concentrated around the BRICS region (Brazil, Russia, India, China. South Africa). This can be mainly attributed to the fact that developing nations have been putting their investment into the development of their education industry to produce quality human resources. They have also given more priority to international student movements so that they could enrich their country with diverse and skilled human resources. However, this percentage is only 8% in the US and 4% in Europe hence evidently proving to various companies that they need to focus on growing their market in these regions as well.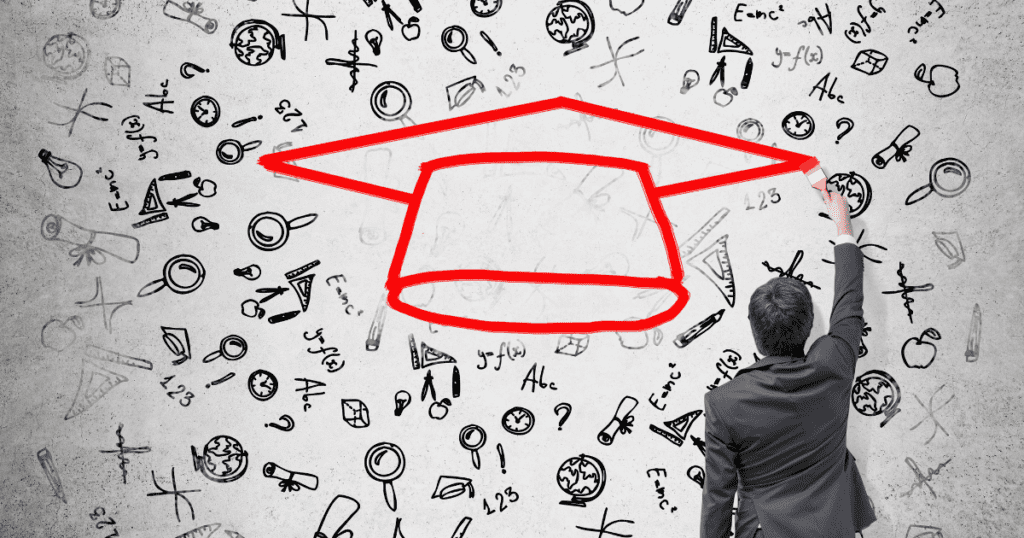 3. Skills gap
Another survey by PayScale noted that college graduates were approved to be skilled enough for being a part of the workforce by 50% of the managers. However, the task is to sustain this skill for a long-term goal and be creative with the respective skills and their application. This can only be induced in students through global collaboration programs and that sector hence is of prime importance.
4. Urbanisation
It has been very well remarked by global analysts that urbanisation has been shooting up in the 21st century. More and more active human resources are being displaced to urban areas hence making it pivotal to make such zones creative hubs for higher education and innovating the whole sector itself around the culture and trends of the zone. Universities need to collaborate so that the versatility of the topic comes from collaborations with each institute specialising in a particular area.
5. Mobility of Students and Immigration Restrictions
It was noted that a great number of foreign students enrolled in high-income nations and according to Millennium Development Indicators about three-quarters of the internationally mobile students preferred to choose more developed nations.
6. Increase in Demand but not Supply
It is estimated that by 2030 there will be an increase of around 120 million students enrolled in higher education and a 50% increase in international student enrolment. However, the real question is the current world and higher education sector, are occupied to capacitate such a huge student community.
7. Non-Traditional Students
There will also be a surprising increase in students over 24 years of age in the higher education sector between 2015 and 2030. This will call for a complete restructuring of the education system and betterment and renovation of the curriculum.
8. Unstable Budgets
The budget for higher education has seen a major depletion over these years, especially in developed nations like the US. This has also motivated other countries to do the same. With a dwindling budget of this sort, development seems very difficult for the market and there needs to be more investment so that the market could transform according to the vital requirements of the modern student community.
9. Internationalization
Internationalization has been noticed as a major factor and tactic that has been established in the higher education market for the growth of this sector. It aids in integrating intercultural and international dimensions of pedagogy and learning. It became evident that this process improved the quality of education and also boosted the generation of revenues. It assists in creating more effective collaborations with an improved quality of the information that is shared. It also helps in meeting the demand for cross-cultural exposure for students hence equipping them for their international careers in a more sophisticated way. It also contributed to a global increase in tertiary enrolments. It is only obvious that with the rise of internationalization the higher education market shall also reach its prime.
The Future
Reports by Massification of Higher Education Revisited show that by 2040 around 600 million students enrolled in universities around the world. The data reflected an average growth of 4.2% every year that varied according to the region under focus. With such a high community under growth global institutions need to revamp and prepare for a much more enhanced and elaborate system that could effectively occupy this thrifty student community with their requirements and needs. With the right management of such mass human resources, we could indeed reach lengths of development that were never reached before. With proper planning, creative collaborations and integrations and a much more stable budget and increased investment this market has the capability to prosper.