As digital technology becomes more powerful and sophisticated, it also becomes easier and more difficult to use. It enables businesses and professionals to achieve faster than ever before. However, technology can also be challenging because it constantly offers new things to learn. 
Consequently, more and more companies are considering forming or strengthening a Department of Learning and Development (LandD). We no longer live in a world where companies use the same methods and techniques as they did 20 years ago.
Today's companies must keep up with new technologies and business developments. If they don't, they will be overtaken by competitors who are willing to do what they are not: improve and adapt to new circumstances.
It is important for LandD or HR managers to ensure that their company is focused on the right areas. In this article, we explore six emerging trends that are becoming defining.
1. Learning management systems
It is the cornerstone of any effective learning initiative, as it includes the software, technologies, and tools that ensure effective training of employees on critical aspects of the job. 
Without a structured system, companies cause many logistical problems.
For example: How do you make sure your workforce learns what they need if you don't standardize and train it? 
When do you expect your workforce to complete this training?
What do they study?
Proper planning, training and implementation are critical. So research the areas of interest to your business, discover what elements can improve the business, and plan the training and systems you need to ensure your workforce is trained. 
An appropriate learning platform helps retain more employees and increases the value of the workforce, even enabling promotion from within.
2. Virtual reality and artificial intelligence
VR training for police officers
Employees of the near future will not only have to learn how to use new software; it's completely different forms of interface and interaction. For example, virtual reality (VR) and its counterpart augmented reality (AR) are making waves in many different industries.
In particular, VR is already emerging as an important learning and development tool as one of the most useful simulations and training technologies. The ability to create a virtual environment with props and characters makes it ideal for different types of learning experiences, and countries like Singapore are already using it for CSI training. 
Augmented reality is another great potential learning tool, as AR headsets can add additional information and context to learning and create a holographic experience that enhances teaching.
Artificial intelligence (AI) can also make a big breakthrough, as "intelligent systems" enable faster data processing and accelerate the speed at which data can be collected and used. Although AI does not yet make business decisions, it can quickly process the information that decision-makers need to reach conclusions faster. 
3. Analysis
Information is only useful if people have access to the right species and know what to do with it. Analytics is the discipline of diving into massive amounts of data and finding what's really useful so you can apply it to good practices. 
Analytics is about collecting data, not just sharing it for training. With analytics, you can see where your workforce is learning quickly and where they are struggling, and then you can find solutions. 
For departments that want the most effective and efficient learning platform configured to ensure that training is received and understood with minimal downtime, analytics are essential to fine-tuning the learning platform. 
Good reporting capabilities and additional enhancements such as data visualization can help spot trends and optimize learning for more consistent and reliable results.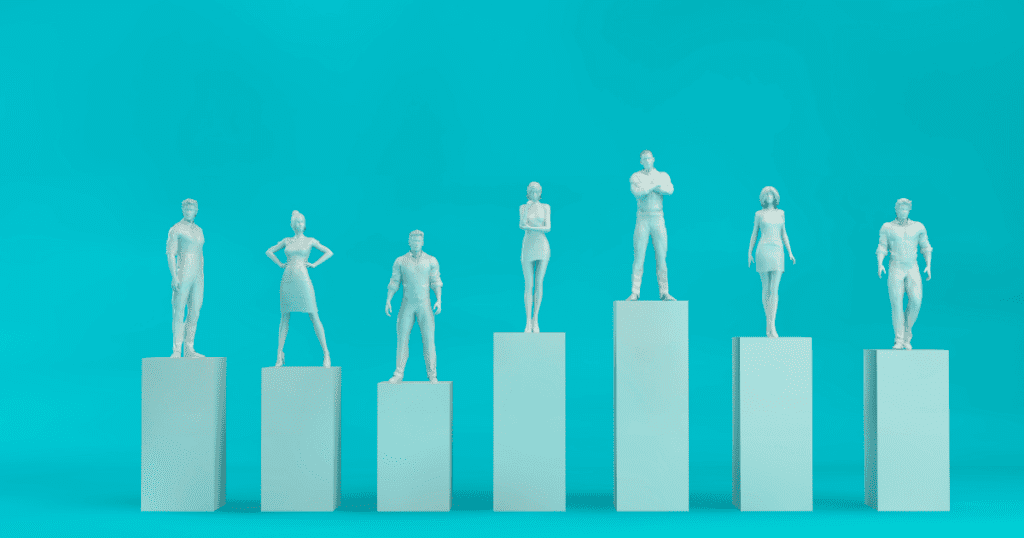 4. Internal Collaboration 
Integration is a key technology in most companies, especially in the technology sector.
For example, the IT department of most companies can no longer be the one that does not communicate with others. Because technology is now so heavily integrated into so many different aspects of daily operations, IT must work with other departments to better deliver what they need.
Similar internal cooperation is also necessary for education. All departments must communicate what training is needed to facilitate a particular department.
When every part of the business is optimized, all functions work at their best. For example, IT needs to inform the HR department that a new document management system is being implemented to increase the overall efficiency of the company and that training is coming up. 
Internal collaboration and open communication between different units are necessary to realize effective learning and development projects and systems useful for the company.
5. Mobility
Meet the Modern Learner
We live in an age where BYOD, or "Bring Your Own Device", is more and more common.
Today's world is increasingly mobile, and that also means the workforce. Employee training no longer has to take place at a specific time, in a room reserved for that purpose.
Microlearning can happen on the go. In some cases, it may even be necessary, especially in time-sensitive work where workers must learn quickly on the go to maintain the first-mover advantage. 
However, mobility must be carefully planned. For example, an eLearning program perfect for Android devices won't do business if most employees use iPhones. 
6. Tailoring gives better results
The universal method no longer works when training the workforce.
Customization or personalization can significantly increase the effectiveness and results of workforce training. The reason is simple: when people learn how they want, they learn faster and retain their education. 
Final Thoughts
A workforce that can learn new things avoids obsolescence. In today's fast-paced climate, companies must provide valuable lifelong learning to retain and attract new employees.
Employees feel more confident and bring added value to the company, which affects daily operations and future innovations.