Nonprofit organizations are unique in the marketing world. They have a set of challenges that other brands don't and vice versa. Because non-profits are typically focused on supporting a cause and not selling a product, they have to get creative with their marketing strategies.
Although digital marketing is one of the most affordable ways to reach an audience these days, it's also more competitive than ever before. Non-profits have to find ways to differentiate themselves from the competition while also keeping their costs as low as possible.
The good news is that there are plenty of cost-effective ways for non-profits to market their organization. Whether you're just starting out or looking to take your organization to the next level, these 8 strategies will help you leverage the power of digital marketing so you can put your best foot forward and support your cause at the same time!
Host an Event to Build Awareness
One of the best ways to get your non-profit organization in front of potential donors is by hosting an event. Whether it's a fundraising event or a conference, getting non-profits together in one place is an excellent way to grow your audience. When trying to decide what kind of event to host, keep in mind that you're not looking to sell your organization in the same way you would a product.
Instead, you want to use the event as a way to inform people about the cause and make them feel invested in the organization. With that in mind, it's important to choose an event type that's engaging for your target audience. For example, if you work with children, hosting a conference might not be the best idea, whereas a sports-related event might be more fitting.
There are a few things you'll want to consider before hosting an event to build awareness for your non-profit. First, make sure you have enough budget for the event. You don't want to end up in debt because your event lost a ton of money. Next, consider the location of your event. Will it be indoors or outdoors? Will it be held at night or during the day? All of these things can impact how many people you end up getting.
Utilize Influencer Marketing
Influencer marketing is one of the fastest-growing trends in digital marketing. It's also incredibly popular among non-profits because it's cost-effective, direct, and measurable. Most non-profits aren't able to hire big-name celebrities to endorse their organization, but that doesn't mean there aren't options for using influencers in your marketing.
For example, if your organization deals with sports, you can partner with athletes, sports media, and sports journalists to build awareness for your cause. The trick here is to make sure you're targeting the right people. The best way to do that is by using social media to find influencers in your niche.
Keep in mind that you'll want to tailor your pitch to each person. You can also give influencers an incentive to partner with your organization. This could be something as simple as offering them early access to an event or publication date.
Create Content That Educates and Counsels
One of the biggest mistakes that non-profits make when it comes to online content is focusing too much on fundraising. While it's important to get the word out about your organization, the people you're trying to reach aren't necessarily going to donate right away.
In fact, most people will want to learn more about your cause before they take any action. Therefore, it's important to use your digital properties to educate and counsel your audience. This will help them become more familiar with your organization and feel more inclined to donate when they're ready.
For example, if you work with children, you might not want to focus your website on how much money you need to keep the lights on. Instead, you could write posts about child abuse prevention, early childhood education, and other topics related to your cause.
When creating content, you don't want to just stick to blog posts. You can also make videos, podcasts, and other visual formats. Just be sure to focus on the cause and don't mention anything about fundraising. While your website should have a donation button, you don't want to shove it in your visitors' faces.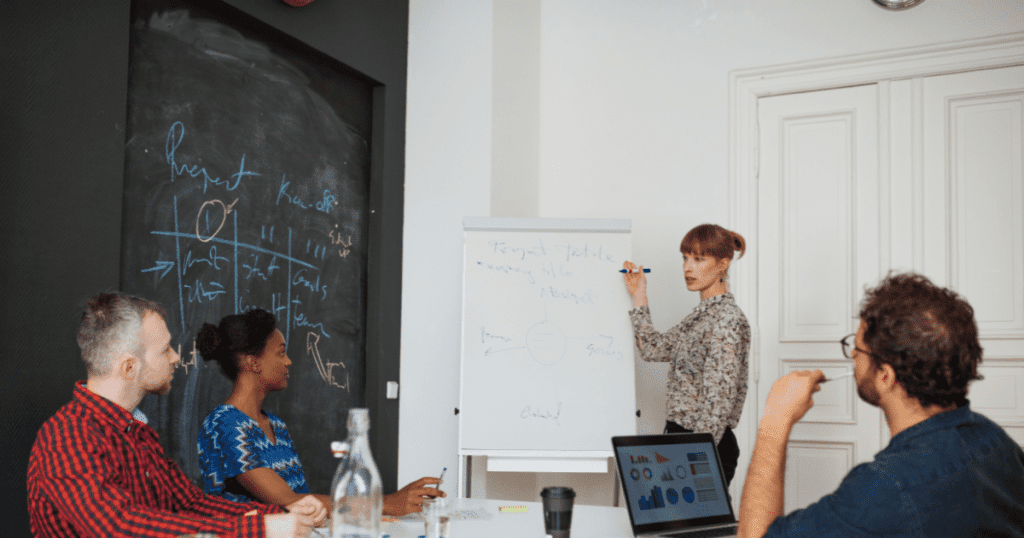 Utilize Video Marketing Strategies
Videos are one of the best ways to educate your audience and counsel them. They have also proven to be one of the most effective ways to generate traffic and leads for non-profits. Unfortunately, creating videos can be extremely expensive. You might even have to hire an assistant just to edit your videos.
If you want to create a video marketing strategy for your non-profit, it's important to keep these costs in mind. Thankfully, there are a few ways to cut down on the cost of your video marketing strategy. First, you want to make sure you're using the right equipment.
This could be something as simple as a phone or a webcam. You can also use free software like Jing to record your videos. You'll also want to make sure you're using the right video strategy. It's important to have a clear call to action with every video you create.
Build a solid email marketing foundation
Email marketing is one of the oldest digital marketing strategies around. While younger generations might not be as familiar with it, it's still just as effective as ever. If your organization doesn't have an email list, it's important to start building one.
Not only is it one of the most cost-effective ways to market your non-profit, but it's also the most direct. You can send your subscribers content like blog posts, updates, and other information related to your cause. You can also use your email list to solicit donations.
With that in mind, it's important to be clear about your email marketing strategy. You don't want to just spam your email list with a ton of messages and hope they donate. Instead, you want to create a clear strategy that includes when you should be emailing your list and what you should be including in those emails.
Leverage free tools and services
When it comes to digital marketing, there are plenty of free tools and services you can use to get ahead. From social media management to online hosting, there are cheap options for pretty much everything you could ever need to run your organization's digital marketing.
One of the easiest ways to manage and scale your digital marketing strategy is by using a content management system (CMS). A CMS is a website that lets you easily edit your website's content without having to understand how to code. There are plenty of free CMS options out there.
WordPress and Squarespace are undoubtedly the most popular CMS platforms. Another way to cut down on your digital marketing costs is by hosting your website on a free platform like Wix or Squarespace. These platforms don't cost a thing and allow you to build and customize your website without any web design experience.
Use Facebook to drive awareness
If your non-profit has an established Facebook page, you can use it to drive awareness for your organization. The trick here is to make sure the content you're posting is relevant to your cause. There are a few ways you can use your Facebook page to drive awareness for your organization.
You can post about your organization's mission and vision, you can repost content from your website, or you can post about upcoming events. Whatever approach you take, it's important to focus on quality over quantity. You don't want to post once a month and fill your page with random posts. Instead, you want to post a few times a week and make sure each post is engaging.
Guest blogging
Guest blogging is another excellent way to drive awareness for your non-profit. It works in a similar way to creating content for other websites. You write an article about your organization, publish it on a website, and then you get credited, and the website links back to your page which provides you with more reach and traffic.
Guest podcasts, Live conferences, or collaboration videos can be leveraged as well. Organizing these events with similar organizations or influencers will greatly increase your reach and help your message spread.
Final thoughts
Many brands believe that the only way to go about marketing is to pay for online ads. This is not the case with nonprofits. Instead, it's important to create content that educates and counsels your audience.
You also want to be sure that your content is engaging and that non-profits and potential donors can relate to it. If your content is engaging and entertaining, there's a good chance people will stick around and read it.
If you liked this article, make sure to check out more such premium content on our page. You can ensure to never miss out on content like this by subscribing to our newsletter. If you have any queries, drop them down in the comments or just hit us up on social media.