Content marketing is an effective tool for increasing sales, affinity, and brand awareness. Indeed, it is so effective that you have most likely engaged in content marketing without really realising it.
A simple website is all that was required for a business to succeed online a little over a decade ago. A few pages of general material were sufficient to explain their services and goods, and the actual purpose was to entice potential clients to phone or attend a physical location. It's not that straightforward anymore, which is why we compiled this collection of content marketing strategies to help your site stand out.
Always put your audience first – 
The first, and possibly most important, principle in content marketing will be to prioritise your audience. Many organisations have failed at content marketing because they prioritise what they want to sell over what their target community wants to consume.
As a general guideline, your content marketing endeavours should add value to your audience.
Consider what material you can supply that is also relevant to your industry or specialty for the greatest outcomes. You'll be able to identify contextually appropriate opportunities to display your brand or product if you focus on your specialisation.
Publish only those content that you feel is the best –
With so much material being created, competition in today's "attention economy" has never been fiercer. As a result, it's critical that you only post the best material available; otherwise, you won't be able to prosper. It's preferable to produce one fantastic piece per week rather than five bad ones.
You must not only set an extremely high-quality level, but you must also maintain this standard. Even the most seasoned content production teams may find this difficult, but it is critical for standing out in an increasingly crowded field and making your message heard. Accept that creating outstanding content involves time, effort, and money, and there are no shortcuts.
Writing in depth content is important –
It has long been proven that lengthier material performs better in search engine engines than shorter information. So, when creating content on the website, make it long but it's not about length.
As you aim to answer the reader's problem, provide all they need to learn about the precise issue they're seeking in a single post. You should not compose lengthy content that has paragraphs of filler. Rather, respond to related queries and offer any advice that will assist them to leave with all the knowledge they require.
Create content calendar for a better understanding –
The editor and each contributor are aware of where they are in the process, when the due is, as well as what needs are going to be next.
Even if you're a one-person content marketing team, a content schedule keeps you on track. No more writing solely when I'm inspired. Set a deadline and publish.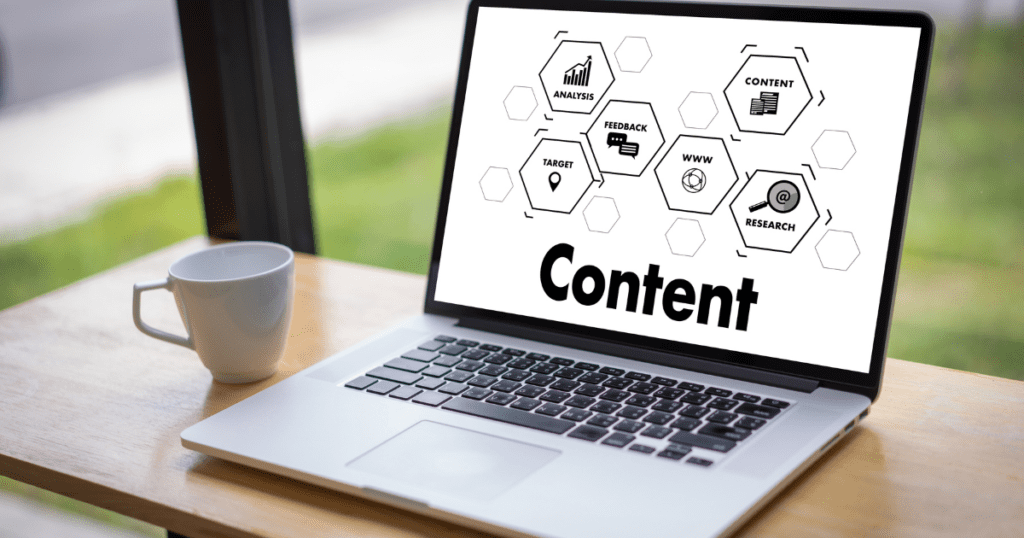 Be consistent at posting content –
If 'keyword+year' appears in the related searches section of a Google search result, it indicates that staying current is vital to your topic. Add the year in your content's title. Make a note in your calendar to review this material once a year to maintain it current, which may involve changing the meta description, title tag, and content itself. It's vital to remember that if you do use an optimization approach, you must not change the URL. To avoid having to re-earn backlinks, keep the URL consistent. Publishing regular content not only helps you rank higher in the SERPs, but also builds trust with your audiences.
User experience is everything –
The user experience reigns supreme. You can have the best content in the world, but if your website's user experience is poor, you'll lose visitors and have them skip off the page, which is a major ranking issue. Most critically, those are non-converting leads.
Make sure your website opens quickly, is mobile-friendly, and has useful navigation elements like content list and a back-to-top button. Your information that is easy to comprehend across all platforms.
Make care to optimise for website accessibility standards as well. You should add alt text for all photos, captions in videos, a high-contrast option for website, and make sure that your information can be read aloud by software.
Do not always focus on storytelling –
Not all content is required to narrate a story. A simple blog article that makes a difference and adds value to your readers is sometimes all that is required. People who are talking the most about narrative in content marketing are often those who don't do it or don't understand it. Don't listen to these individuals, and don't be concerned if you're not a great storyteller – it's far from a need for success in content marketing.
Don't be afraid to tell tales if that's what your content requires, but don't believe the myth that every piece of content must be an interesting, sophisticated narrative – it just isn't true.
Be unique with your content –
This is a crucial piece of content marketing advice. Although your competitors might be excellent suppliers of ideas, you should avoid releasing content that is too similar to that of others. After all, the purpose of content marketing is really to supply your customers with relevant information, not readily available information.
When you come across a wonderful concept, fight the want to just copy it with minimal changes. Instead, consider the subject as a jumping-off place for your distinct perspective. This will protect you from becoming an "echo chamber" of web information and will make you far more fascinating to your readers.
SEO is the key –
Your content marketing initiatives will be successful if you can optimize them for discoverability.
When distributing material on Pinterest, website, YouTube or content accessibility is significantly easier – these channels are search-led, so incorporating high-traffic search terms in your headings, body copy, media uploads, and descriptions is a tried-and-true method.
However, more advanced algorithms are at work on Instagram and TikTok. However, the foundations stay the same, and constantly publishing content related to a single subject, along with hashtags and keywords, will drive results.
Analyse your content marketing-
If you want to keep it fresh in content marketing, you'll always need some intuition, but employing analytics to measure and quantify your outcomes is an equally crucial piece of the jigsaw.
Analytics will provide you with a clear picture of how the content marketing initiatives are impacting your brand, allowing you to iterate and improve.
Not all content marketing projects will be a smashing success, but that's fine. It implies that you are experimenting with fresh ideas or exploring new waters rather than staying safe.
If you rely on Google search as your major source of traffic, then you should concentrate on Google Analytics. You may examine each platform's built-in stats for social media.
Personalise your website content –
It is critical to personalise your website's content. If your company does not have a social media platform, you cannot customise content depending on the actions of your followers. That is why it is critical to personalise the material on your website. You have full control as to what specific users see on your website depending on the pages they've viewed, their delay, their account activity, etc. You can also customise based on gadget and buyer persona.
You can start by putting the reorder button on an official site for users who have already ordered that product. Personalization does not have to be done manually: you may use customization software to trigger specific actions, display specific material, and send customised communications.
Your content should reflect your brand's voice –
One of the most effective methods to establish and polish your brand's "voice" is through content marketing. Even big, well-funded companies with specialised content teams often struggle to develop and articulate their brand voice, particularly when dealing with larger teams.
Maintaining brand voice consistency, especially across bigger teams, may be difficult. It necessitates a continual evaluation of editorial guidelines to maintain consistency in both quality and tone, and also a higher-level perspective of your content and blog in general. While building a brand voice via content might be difficult, it is worth trying. Start asking questions on how the material progresses and grows your brand's voice with each article.
Remarket the content –
Whenever you repurpose your material, you transform a previously covered topic into a new format. When you remarket the content, you take previously existing content and attempt to re-engage consumers who interacted with it but did not convert.
Numerous variables are not in our favour. By remarketing your material to those who have already expressed desire, you increase your likelihood of capturing their attention at the ideal time. That is the soul of content marketing.
CONCLUSION
The reader, not the brand, is the focus of content marketing. Seek to understand your target audience, service their needs, and address their issues in your content marketing efforts, and you'll eventually have an army of brand enthusiasts pushing your company for you.