The most common and productive way to drive traffic to your website with ease is Search Engine Optimization. In 2022 if you're ranking #1 on search results, your site has a 39.6% CTR, which is more than twice the #2 result (18.4%), and almost quadruple of #3 (10.1%).
As vital as it is to rank in search engine results, it's as tough and competitive to reach there. Google will simply rank your result on top, only if your content is relevant, useful, and helpful to the user.
Well, then how exactly does Google understand that your content is valuable? It's simple, by going through your page and ensuring that it has relevant keywords and delivers the information the user's searching for.
But that's not all, there are a lot of factors that affect your content's value and thus your ranking. Here's how you can start writing SEO-optimized content and drive relevant & organic traffic to your page.
Implementing SEO
SEO applies to every single type of content available online. Be it the e-commerce industry or the social world, SEO is in effect everywhere. You can put it to use in:
Online Stores
Blogposts
News articles
E-books
Videos
Landing pages
Ensuring that the delivery and intent of your content are on point is another aid to SEO. Having a proper structure to your blog post and having an overall pleasant user experience (UX) ensures the retention rate of the user.
SEO tips & techniques
First, let's admit that tricks without quality content are useless, you need to have valuable content while also having consistent uploads. It's notable, that sites with the highest CTRs (Click Through Rate) have a very average CTR per page.
Here the takeaway is that you need to have consistent uploads to have constant traffic. The implementation of SEO is still individual for every post or webpage. Here are 9 hand-picked strategies to Ace the SEO game.
SEO keyword targeting with keyword research tools
Exploring the KPI of your writings
Writing catchy headers
Refining your tone
Creating a content strategy
CTA aka conversion
Updating and Optimizing
Backlinking more relevant content
Writing style
SEO keyword targeting with keyword research tools
The first and simplest strategy to implement is adding keywords to your page that is the most trending or are being searched for the most. You can think of this process in three simple steps:
Come up with synonyms and words that are the key terms of your page. See that these terms are common and easy to understand. Filter out anywhere from 6 – 20 keywords, and use tools like Ahrefs and Keyword surfer to figure out monthly search volumes.
Finalize your choices according to the stats and prioritize which keyword is the most important. Keep one keyword as your primary keyword, two secondary keywords, and the rest as tertiary keywords. Use these according to your page's visual hierarchy.
Exploring the KPI of your writings
Key Performance Indicators or KPIs (referred to as KSI sometimes) are measures of your brand's performance meeting your strategic goals. In simpler terms, it's a measure of how much you put in and what you expect out of it.
An understanding of what brings in the sale and what doesn't is simply termed KPI. They give you a holistic view of the performance of different functions in your organization.
Writing catchy Headers
Research has it that readers these days tend to stick to content that is short and to the point. It all sums up the fact that the human brain releases dopamine (an excitement hormone) in the first 15 seconds of any action.
Moreover, the user is searching for constant information that has an appeasing approach to it. Be it any header in your hierarchy (H1, H2, or H3), try to make them catchy and meaningful. Remember, you have to create the need in the user to read your article.
Refining your tone
Knowing the niche of your content and the target audience, you can tweak the tone of your text to suit the reader better. Observing the need of your customer and the easily understandable tone is the primary aim here.
For example, if you're writing a blog post for your blog, then your language can be pretty informal and the text can have a story format to it, on the other hand, if you're a B2B brand, you might want to put in a more formal and structured approach.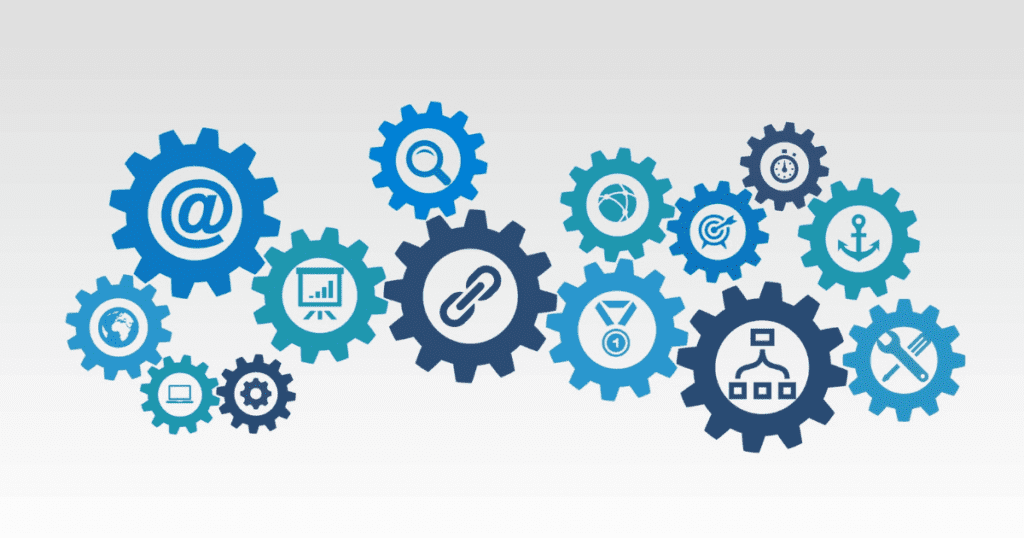 Creating a content strategy
If you're still unaware of the fact that marketing your content needs a proper strategy, then it's high time that you start working on them, here's a quick start.
Marketing your content is a crucial step and plays an important role in explaining the intent of your page. There are multiple approaches to a single strategy, the most useful for SEO is the Hub and spoke model.
The approach is simply generating content about a broad topic called a hub piece and then generating supplementary content that links to it and is generally more detailed.
CTA aka conversions
CTA (Call To Action) is a set of keys or functions that help convert a user at the top or middle of the funnel to the bottom of the funnel. Buttons like "know more" or "try for free" are common examples of conversion CTA.
Other types and examples that you might have observed and can be implemented are:
Sign-up
Download now
Subscribe
Donate
Get started
Using the right CTA, you can drive potential conversions to your page.
Updating and Optimizing
Content never gets old, but knowledge is an ongoing process, so updating the stats and info on your old blog posts or landing pages can always be the cherry on top.
Keywords get outdated as well, with upcoming trends and fashion, you have to identify the mood of the market and edit your keywords accordingly.
Remember, once you put out your content, you've to water this plant to grow into a tree. Don't forget to share it, with your contacts, on social media, and on every platform that you can think of, just put out your content to let it reach a more diverse audience.
Backlinking more relevant content
Suppose you're writing a blog post and there are terminologies and concepts that are better explained in any other post by you, don't hesitate to put down the link for it.
Referring the user to even more useful content will highlight the quality of your content and bring more traffic to your other pages. The same goes for stats and data, barely anyone conducts their surveys to put data on their blog.
Apart from the fact that the data on survey sites is free to use, it's also unnecessary to conduct more surveys. Backlinking the sites where you collected the data is a good way to add quality to your page while improving your rankings.
Writing style
Yes, we told you to put out your content everywhere, but keep in mind, that SEO works differently for every platform.
Each platform requires you to have a particular writing style to make it rank. For example, on a platform like Instagram, content in the form of photos and videos will rank higher than any other format.
You must understand what the audience on a specific platform demands and what content will satisfy them. Plan and structure accordingly.
SEO writing as a career?
Being a content writer for blogs and websites, you can always integrate SEO and make your life easier. But SEO writing in itself is a sub-part of content writing. Big brands can have a specific post for this role, and if you know you're good at it, give it a shot!
With that said, we hope you have an excellent time watching your sales go up, while in the meantime, you can subscribe to our newsletter for more mind-blowing stuff.