The world over, people are increasingly selling items directly through social media. A strong tactic for boosting your sales is to offer a focused, seamless user experience that allows visitors to browse, study, and buy without ever leaving social media.
As important platforms improve their shopping and checkout features, the social media sector is bracing for a rapid acceleration in social commerce. According to 2021 Statista statistics, 44% of social media users eventually made an online purchase, compared to 11% who did so right away after learning about a product.
With more people using sites like Instagram and TikTok to conduct research and make purchases, the global Covid-19 pandemic has also increased social commerce. In the US, there were 80 million social commerce buyers in 2020, and according to Emarketer's "Social Commerce 2021" research, there will be 96 million in 2022.
Additionally, there are plans from websites like Instagram to promote more in-app payments by enabling users to save payment information and implementing check-out pages.
Social Commerce Working
Integrating social commerce to power up into your strategy is crucial if your company sells tangible things. Any obstacles to buying, including sluggish page loads or challenging user interfaces, are removed.
Impulse buying accounts for a significant portion of purchases made on social media, especially when the price is reasonable. The average cost of online orders recommended through social media during the second quarter of 2021 was $81.05, according to Statista.
When a user finds an item they want to buy, such as a pair of sunglasses, they just click "shop now" or "buy now" to finish the transaction. There is no need to even visit the website because the pricing, description, and delivery details will all be available within the social platform.
Social commerce tools like shoppable tags and links, along with user-generated content produced by consumers and influencers, boost the likelihood that consumers will make impulse buys. Emotion and lifestyle choices are driving this increase. The items' credibility, quality, and endorsements by people they respect or admire are what users are looking for in social proof.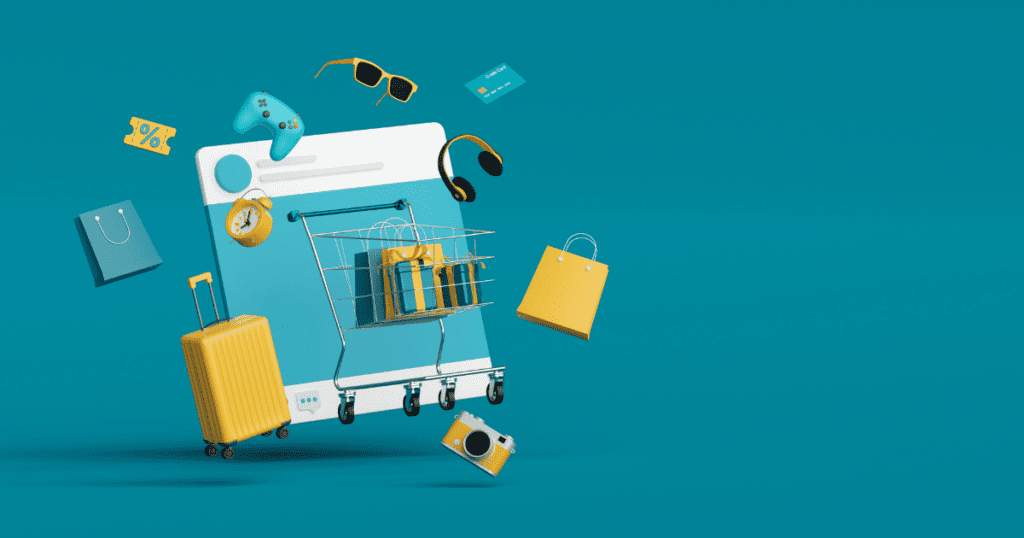 Social Commerce, Yes. But, Where?
The usefulness of these networks as a sales channel is demonstrated by Statista's prediction that 8 out of 10 US enterprises will sell on social media within the next three years.
On Facebook, Instagram, TikTok, and Pinterest, social commerce is currently possible. The ability to add shoppable tags and links to video content is another feature that YouTube will try in 2022.
If they utilize a professional account, users on social media can open a store. From a personal account, this can be changed through the settings menu.
You can tag products from your shop in your images and videos for social commerce on Facebook and Instagram, for example. Specifically, this refers to content from Instagram's Stories and Reels.
People can click on the tags you've added to your posts to learn more about the products, including the name and price, by viewing the products you've tagged in your posts. In order to learn more and make purchases, people will be sent to your shop in the platform when they click on these tags.
Although Meta is now testing in-app purchases in the US, users will currently have the option to buy the goods on your website. Adding tags to products in an existing post or adding tags while making a new post are both options. Up to 30 products can be tagged in a post, but it is advised to use no more than 10 tags per post because more would make the post appear cluttered and difficult to read.
Social Commerce, Who Can Use It?
Events, digital items, and services are not yet eligible for social commerce because it only allows businesses to sell physical goods. Horizon Worlds, a social virtual reality software by Meta, is currently testing in-app purchases.
For any company wishing to sell on social media platforms, each social media network has its own set of merchant policies. The following items are among those you cannot sell on social media: alcohol, a few medicinal items, some subscription services, and digital goods.
You can Google each social media network to find out what the merchant policies are.
Though consumer electronics, cosmetics, home furnishings, and consumer goods are also significant participants, apparel and accessories continue to be the most popular social commerce sector.
Because of a change in policy or a mistake with the way the social media platform's algorithms identify particular words in product descriptions, an item may occasionally be rejected by the social media platform. The platform will let you know why a product was rejected if it's not featured in your shop. A chance to challenge the judgment will also be provided.