Technology plays an important role in everyone's life, from how we socialise to how we obtain things. Technology in marketing, in particular, is thriving and evolving into a digital form of art. It may assist you in improving the quality of one's production times and, as an outcome, generating more contacts, irrespective of what you sell or to whom you sell.
Marketers who respond and adopt new tech are better able to personalise, engage, and communicate with their customers and prospects. The batch and strike days are fading as systems improve at targeting and forecasting consumer and business behaviour.
These are the technologies that will help you with your digital marketing business-
REPORTING –
According to the research study, one of the main aims for 40% of marketing firms is to demonstrate the ROI of marketing. Marketers are pressured to demonstrate the value of their efforts to the firm, and marketing is now a numbers game.
Most tools and platforms, from social media platforms like Twitter and Facebook to particular marketing solutions like Hootsuite, provide detailed statistics. Google Data Studio uses real-time data from YouTube, Google Ads, and Google Analytics to help you create dynamic, interactive dashboards. It also integrates with third-party data sources such as Twitter, MailChimp, and Salesforce. Customers can use Google Data Studio to create fully customizable, filterable, and easy to share reports.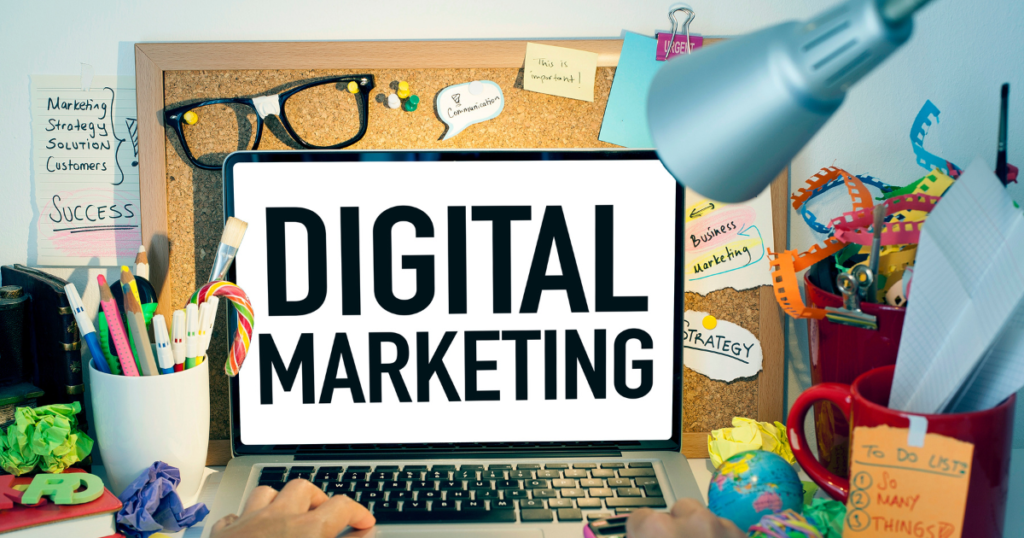 AI POWERED AUTOMATION –
Will the year 2022 mark the rise of robots?
We have already witnessed remarkable advancements in AI over the previous few years, as well as a significant increase in the number of firms employing AI-powered automation to support their marketing initiatives.
One of the key technologies powering voice search and smart assistants is AI. Additionally, the use of chatbots is growing and appearing on more websites.
AI and automation are taking some of the labour out of marketing, allowing businesses to focus on techniques that provide a better consumer experience.
Big data, aided by predictive analytics, can also help marketers learn more about their customers, leading to increased customer acquisition. It recently enabled hyper-personalization and scalability marketing messaging.
It should be noted that the human part of marketing is still crucial. Therefore, the objective is to increase marketing efforts rather than to take the place of the people who are actually responsible for them.
SEO –
The goal of search engine optimization (SEO) is to stay visible on search engine results pages. Google's algorithms are continually evolving, so at times it may seem like a mysterious science. The real challenge is adapting your SEO to these changes and remaining competitive, as keeping up with these changes is difficult enough.
Tools like Moz and Deep Crawl aid in the success of SEO. They can track keyword ranks on PC and mobile devices, allowing customers to conveniently track any current keywords. This in-depth keyword research is complemented by other factors including link building and possibilities, site audits, search visibility score, and page insights. They are tools with features such as backlink tracking, device breakdowns, ad hoc keyword research, and more.
LIVE VIDEOS –
By 2027, it is anticipated that the live video streaming market would be worth 184.3 billion. Individuals enjoy live streaming because they can view actual footage, watch behind-the-scenes films, and interact live with industry professionals.
The technology is helpful for business since it increases consumer awareness and interest in their brands. Live videos are already being invested in by several businesses. Many other companies fund live product demonstrations from social media influencers while some organise live Q&A sessions.
Having said that, global watch time for live programming increased by 250% in 2020.
EMAIL MARKETING –
With so much competition, you must ensure that your emails are optimised to stand out from the crowd. Great email marketing is about more than just open rates; it's also about click-throughs and conversions. You need to provide real value in your emails in order to engage recipients and get them to open them.
Tools such as MailChimp, SendinBlue, and Omnisend allow you to automate your email marketing so that you can focus on strategy and ensure that your emails provide value to your target audience. MailChimp automates email marketing with simple A/B testing, ready-to-use campaign templates, and a simple email designer, allowing you to focus on strategy and ensuring that your emails add value to the target audience. 'MailChimp reports' make it simple to track how effective your emails are at engaging recipients using advanced segmentation for precise targeting, distribution by time zone and comparative data reporting.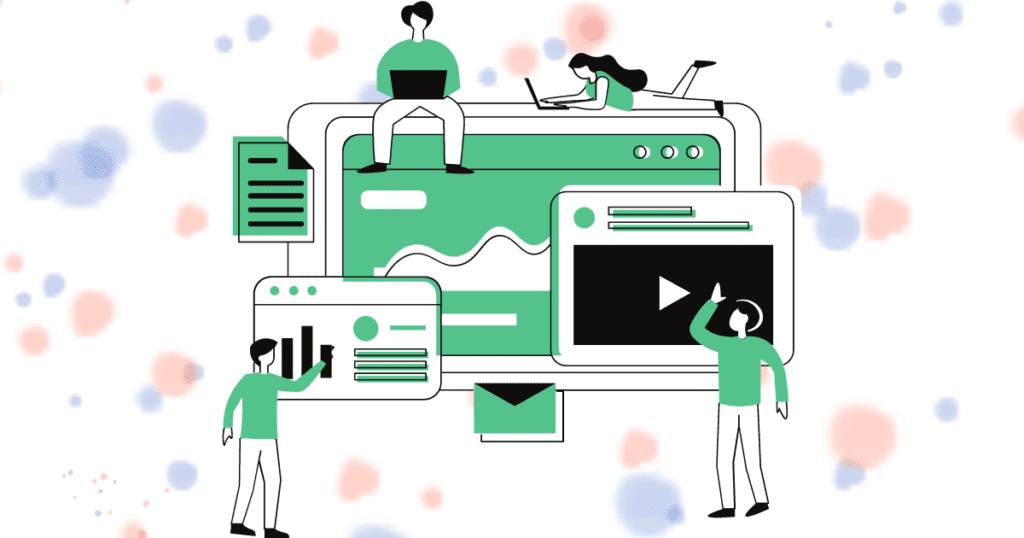 SOCIAL MEDIA – 
You may build your company's brand via social media, interact with current customers, and reach out to new audiences. It enhances thought leadership, SEO, and allows customers to communicate directly with your business. Despite this, most businesses spend countless hours managing social media without knowing exactly how to increase their ROI.
Social media may be used to strengthen your brand's identity, reach out to current customers, and find new audiences. Most organisations already know this, but they invest hours in social media management without having a good idea of how to get a return on their investment.
If you want more visibility on your social channels, detailed insights into what works and what doesn't, or more control over publishing posts through automation and scheduling, these tools can change the game.
VOICE SEARCH – 
Every year, technology appears to improve, and speech recognition is no exception.
It's no surprise that hundreds of additional voice command devices are sold every day throughout the world. If you haven't started focused on voice search as a digital marketer yet, you're missing on a sizable portion of your audience.
Also remember, when people use voice search, they hardly ever search for short terms and use full sentences instead. Mostly, I like how they usually speak.
If people are asking "how to bake a cake with a microwave" and if you are in the food business, you should be optimising your content based on similar responses. Long-tail and question-and-answer-based keywords are your holy grail in 2022.