In 2022, when social media is as diverse as it has ever been, the contender that's the world's 4th most used social media platform is Instagram, with over 1.5 billion daily users and over 2 billion total active users.
It's no secret that mobile technologies have evolved exponentially over the decade, with over 77% of the world's population having a phone now. These numbers are never facing down and they indeed prove a point that m-Commerce is becoming a bigger chunk of e-Commerce.
Now that you know the number of people roaming the social world of Instagram and taking a huge part in the business world, let's explore the opportunities that will help you're your business break its personal records!
Who's the target audience?
Before knowing how to get started, let's first introduce you to the audience that you're expecting to reach. Over 60% of users on Instagram are from the age group 18–34, while you might question the significance of that, this is the same age group that accounts for over 60% of total online shoppers.
While that raises a lot of eyebrows, another fact that might astonish you is that India accounts for the highest number of users on the platform. And if that isn't enough to flabbergast you then the fact that the number of Indian users is increasing by 64% annually might as well do the job.
Apart from the incredible base of potential customers, Instagram is already on its way to becoming an indirect e-Commerce platform soon. Moving forward, let's see how you can start with your own ad campaigns on Instagram and start to redirect the traffic to your online store.
How do Instagram ads work?
Instagram is primarily a platform to connect users to their friends, family, and influencers, but it also serves as a platform for creative artists and businesses. It uses the post and stories format, these posts are visible to people who follow you and to others as per your privacy settings.
If you're a creator on Instagram, your content is more visible & discoverable to people who follow your niche. To advertise your post means to push your post into the more popular section and give it more reach. When you advertise or 'promote' as they call it, your post has higher visibility in the explore section of users.
Studies show that posts on Instagram have over 23% more engagement than on Facebook. Brands reportedly have over 4% of their followers engaging with their content, while these numbers are flat at zero on Facebook.
Moreover, you can link your page or catalog to your sponsored post for instant traffic or even conversion. You can also select what age group of audience located in what region views your posts more, giving you more control over your reach.
How to get started?
Now that you have a strong base of understanding of how ads work, let's see how to get started with your own ads on Instagram. The platform is based on images and videos and almost all the content on the app is just another format of these two things. Talking about formats let's take a look at them:
Photos: Photographs conveying an expression, emotion, message, art, or information are the things that would trend here. Be your photos complex or simplistic, there's a set audience for everything.
Videos: Videos can be shared as posts, stories, or reels on Instagram and have a huge potential to reach users as video is the most popular form of content in the present generation. With the arrival of October 2021, Instagram ditched its original long video format app, IGTV, and merged it into Instagram videos. A while later, Instagram launched Reels in the late July of 2022, entailing the era of short video content which seems to be the most popular form of content right now.
Carrousel: This is the format where you can chain multiple photographs, videos, or even links to your own website or catalog. More CTA (Call To Action) buttons or comments can be added as per your choice.
Stories: Stories are one way of sneakily advertising your brand easier on Instagram. These are images or videos that have a short lifespan of 24 hours, after which they disappear. Instagram provided marketers with the option to place direct ads on stories, again having the liberty to insert a CTA button.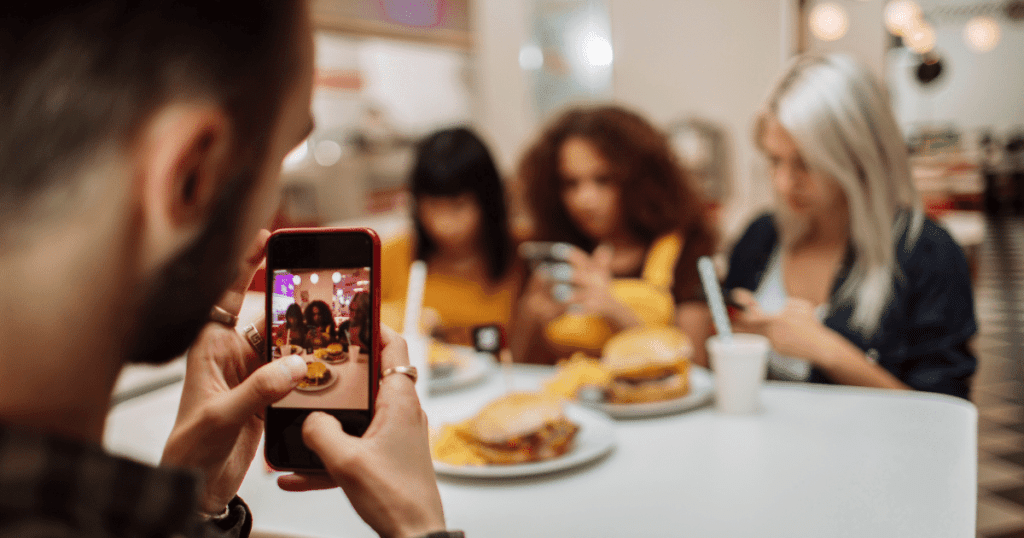 What's trending?
Instagram has a lot of examples of advertisers using ads in genius ways to make them trend. Take, for example, the footwear-focused brand Nike, knowing that their primary audience is sport-loving, their posts are mostly of players caught in the moment, wearing their products, obviously.
Reels became the new trend as soon as it was launched. Carrying forward the lineage of short video apps like TikTok, reels featured short and long videos, which quickly took over the predecessor.
Using visual information at its best is the key to success on Instagram. Optimization of posts to integrate your products, catalogs and website is the first step toward driving traffic to your page.
With new features rolling out every few months, stay updated with the new ways to connect with your target audience. Let's now see the budget you'll need to start advertising on Instagram.
What's the cost of advertising?
Costing on Instagram isn't fixed for a particular deal, you can carefully tweak your reach and call to action by the user and pay for the same. Simply put, it's similar to pay per click, you pay for the type of response you demand from the user.
Taking an average from the year 2021, Instagram's cost per click clocks up to about $0.40 – $0.70 which includes every type of click, be it a like, comment, or share. Posts with URLs have a CPC of about $0.50 – $0.95 as of 2021.
Any tips?
While social media translates to Influencers these days, it's not limited to that. If you know that your target audience is the young or adult age group, then Instagram is a world of possibilities for you.
You are the one who started your business and so if there's anyone who knows your business the best, then it's you. Take decisions on your own but seek advice from the experts or elites in the niche.
With that, we wrap up this short informative blog, subscribe to our newsletter to never miss premium content like this, and hush! You can find us on Instagram too 😉