Balancing Your Paid vs Organic Search
Search engine optimization, once an afterthought when compared to other marketing strategies, is now at the forefront of inbound marketing success. There are two ways to land yourself on the front page which often confuses people- paid search and organic search
Paid search results are essentially ads. With these, your placement is usually based on the amount you are willing to bid for the ad's placement and other factors like the quality and impact of the ad. Paid search results are at the top of the page they will contain a small note saying add. So you can easily identify what is an ad. Even though we don't sometimes consider digital marketing as advertising, it is an ad. Your paid search results will have little ad icons. There are a lot of similarities between paid search and organic search.
Difference between paid search and organic search
Paid search is where advertisers pay to serve for different user searches using keywords, landing pages and ads. It is a faster and more straightforward means to serve clickable links on the SERP. The paid results will be shown at the top or very bottom of the SERP with a small 'ad' note in the copy. These searches have shorter and more control over the ad copy. Organic search results are results that come up organically. These results are optimized based on website content, HTML coding and link building. Here, the results take time to serve. Organic results are always shown below paid results. They are dynamically created by the search engine organic algorithm. Unlike paid searches, organic search results will have a longer headline and a longer body copy.
Which is best- Paid search or Organic search?
Instead of asking which one is best, it may be wise to ask which is best for you. Both have unique advantages and disadvantages. So it is a matter of knowing which will work best to get you the most of your marketing benefits.
Pros and cons – Organic Search
Pros
When you are searching for something on Google, you will certainly select the results at the top. And that's because that's the search we have grown to trust. This perception of credibility works well for your company if you are at the top of the results. Because most people are guaranteed to click through to your site.
As long as your content remains relevant, your page is likely to remain at the top, which simply means more beneficial exposure over a long period. Once you put in the effort and the resources upfront you never have to do it again, but you will reap the benefits long term.
If you are comparing the click-through rate of organic versus paid searching, organic make up nearly 68%, especially for buyers who have an interest, but not necessarily an immediate purchase intent.
Each time you go on to the search engine results, you increase your chances of ranking high again. By ranking high, you not only build trust with users, but you also build a good reputation with search engines. The more authority status the engine gives you, the higher your rank over time.
Cons
The initial investment at the heart of great organic search results is great content. It can be anything from articles and white papers to videos and infographics. But the best content utilizes SEO tactics or Search Engine Optimization tactics that can take some time to research and create the content which means inevitably be a lofty investment.
On top of that, ranking for highly competitive keywords can take months or even years. So there is a good chance your marketing team will be out of the wild. If you can stick it out and see your efforts to achieve a high ranking, your return on investment is almost guaranteed.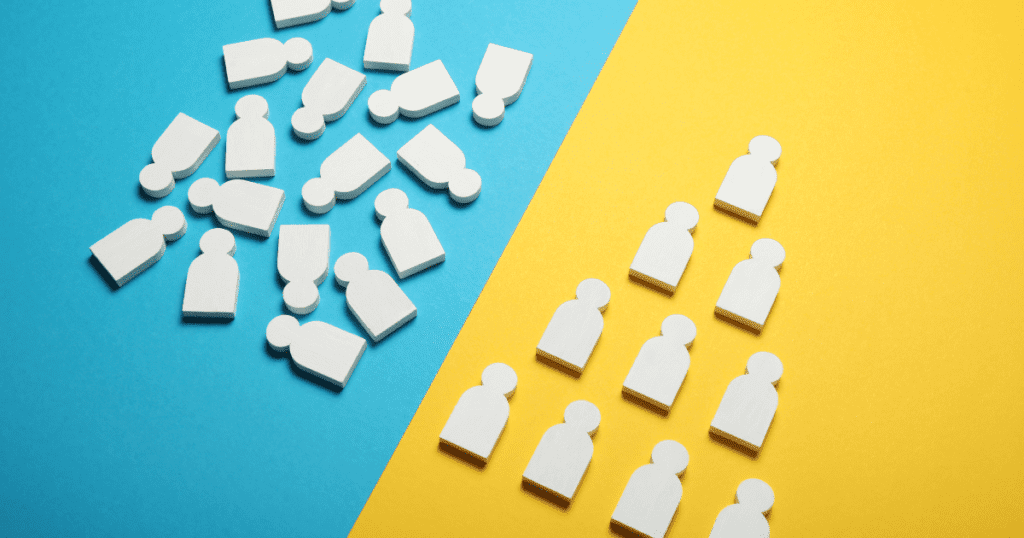 Paid search – pros and cons
In essence, paid search results are advertising for your company. You associate ads with certain keywords, and when users search for those keywords, your ad displays at the top of the search results, and in the section marked as ads. If your users click on the listing, you pay a small amount which is called PPC or pay-per-click advertising. The placement of your ad compared with your competitor's ad depends on the amount that each of you bid for a certain keyword as well as a few other certain factors. The pros and cons of PPC advertising have some similarities and some differences from those of organic search.
Pros
Paid such rigging shows the top of the results as soon as you pay for the ad placement. You simply decide the keywords you want to rank for, the message you want your searches to see, and find the budget of the search engine to work with, it is fast and it can be very effective.
Success after click through
Paid search is geared towards more serious and eager buyers. Through it accounts for much less search engine traffic than organic results, the actual revenue amount is quite considerable.
Paid search is tailored to reach certain audiences. So if your target is done correctly, you have a high chance of getting your message in front of the people that you want to see it. Not only can you target by keywords, but you can also further filter into segments by location, marital status, education level and much more.
Cons
In general PPC advertising can be quite costly for a few reasons. The first bid price is based on keywords. So the more competitive the keyword is, the higher price you are going to pay on each click for your display ad. Paid search advertising requires a high level of expertise and understanding to be successful. You either have to have a knowledgeable person on your team or outsource it.
As soon as you stop paying for your PPC ads, they go away. They don't have a long-term effect that organic searches will over time.
Drawing on the example of organic search results, users tend to select organic results before they will click on the ads at the top of the page because there isn't the same level of trust. There may be a certain suspicion over how relevant the information might be.
When it comes to best practices, generally a combination of organic and paid nets the greatest results. Making use of the features of both increases credibility, and also ensures visibility, secures everlasting search results and targets, buyers, at different parts of the buying cycle. Mix and match how you utilize it to search for your marketing strategy. Make sure to track the results. You can prove things as you go and try new tactics if the current ones aren't working. Search Engine Optimization takes time and effort, regardless of which method you use. But the results are always worth it.