"The word of the mouth" is a term that has been used across several sectors. It is of great importance when it comes to transferring information. Especially when it comes to online shopping. In this sector, word of the mouth is simply the review a website gets for its services and products. It was found in a survey that more than 70% of consumers go through the reviews and critics before getting a product and around 63% show that they are more likely to buy from a site that has product ratings and reviews. It has also been noted that these ratings and reviews play a more dominant role in converting leads to customers than the actual content strategy of the brand. Hence a brand's growth needs to get great reviews and have a very accommodating customer community.
Here are some efficient ways to increase the number of Customer Reviews:
Ask at at the Right Moment
It is very important to approach your customer at the most comfortable and right time for a review. Asking for a review at the wrong time can simply backfire and give you a very negative response. Hence you need to make sure to get in touch with your customers depending on the product and the convenience of the customer. Such instances could be after they experience or demonstrate success with your product or service, When they post an overjoyed post about your brand on their social media, when they re-purchase or re-order, if they spend time on your website browsing other products or services or if they refer another customer to you. These are extremely favourable situations that you should leverage and it could just you with an amazing review boosting your whole company outlook in front of the consumer community.
Use a Variety of Platforms to Get Reviews
One should seize every opportunity the virtual world presents to get a review from a customer. It is important to have fresh reviews about your website as the dated ones are valued less by the new consumers. It is hence pivotal to curate content and be active in all possible and popular social media platforms. And through all these channels make sure to revitalize your connections with your customers and find the right timing to get the reviews from them. Also, make use of the brilliant tool of email automation and as thank you emails and other newsletters make sure to add a link for the consumer to give a review for his or her experience. Also, make sure to strategically post SEO content on your website to make it more accessible to the customers.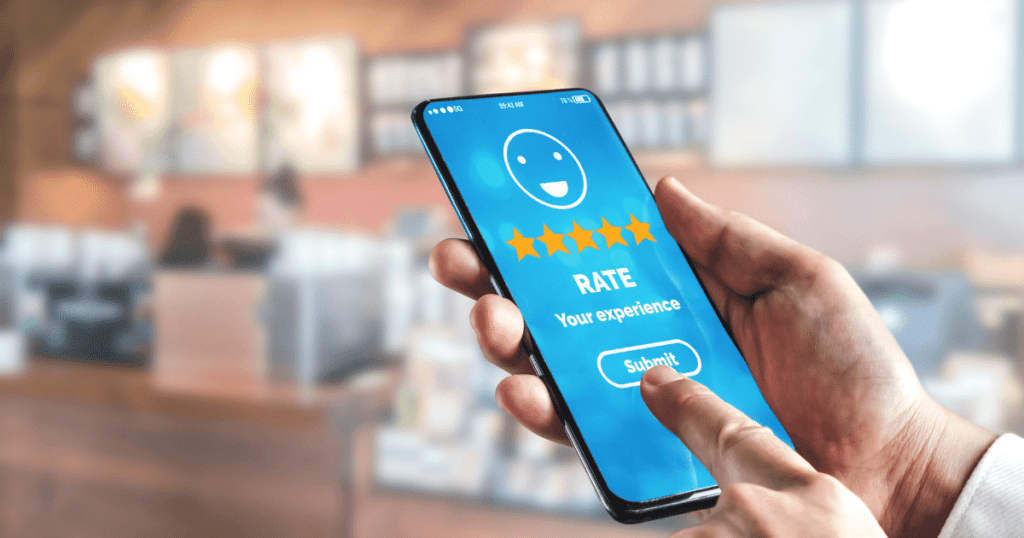 Keep it Easy and Simple
The modern man resorts to whatever is the most simple and the easiest. This is very much seen as a trend among all kinds of customers. Make sure that you give them different kinds of options to submit the review. Examples include simple MCQs, polls, Ratings etc. Also, make sure to let them know the time they will have to devote because people often assume giving feedback to be a lengthy process and refrain from doing so. The simple tagline of "it will only take you a minute" can actually take you miles ahead. Keep the friction of the whole process low by giving them links that will directly take them to the review page and hence save their time.
Keep in Touch
Make sure to revert and appreciate the ones you get a glowing response from with a small thank you token or a surprise discount coupon. This will improve their experience even more and by incentivizing your review process you could take your company to new heights as more and more people will be interested in giving you reviews.
Also, make sure to get in touch with the ones that reported a bad review about your brand or product. This is very pivotal for the growth of your brand and for nurturing a healthy customer community. Make sure to respond with your testimonial on the social platform or the mail itself along with mentioning the customer so that your response shall also be known. All of these actions can actually gain a good amount of trust in the customer community as they will feel more prioritized as a customer, hence giving them the feeling of "Customer being the King".
Give them a Reason to Review
To expect great reviews you should obviously provide great service and impressive customer support. It is quite vital to provide immediate assistance whenever necessary for your customers. Also when it comes to writing the review itself give them questionnaires and hints on a particular service on which you would like to know the customer's experience. Also, make sure that you give them open-ended questions so that they have enough room to think about the review as well. The idea is simply to make the process, simple short and sweet for the reviewer. They should find it as an activity out of the joy they received through the product and not as something they are forced to do.
Following up with your buyers, running interesting contests and campaigns and rewarding reviews are all measures through which you emerge in flying colours when it comes to getting wonderful customer reviews. Incentivizing the process by automatically signing them up for a contest, or by sending them a surprise discount coupon are all brilliant measures to make your customer feel warm about giving you a review. With satisfactory customer support, quality service and implementation the efficient ways to ask for reviews that were discussed above getting great reviews and being the #1 option for future customers could become much more easier. With happy customers comes happier reviews, and with great reviews comes great website traffic!