Why do you need WhatsApp marketing?
WhatsApp is a powerful and useful messaging app that anyone can use, be it for personal use and also for business purposes. If you want to use a free messaging app for connecting with your friends and family, you can download the WhatsApp Messenger personal app. For business purposes, you can download the WhatsApp Business app to showcase your business profile and connect directly with customers or potential customers. When using the WhatsApp personal app, sending too many messages might put your account at risk. This is where WhatsApp business becomes the best option. It's possible to showcase your business on the WhatsApp business app. You can use features such as the status to show a demo of your product and remember to build a trusting relationship with your regular and potential customers, give value and don't expect every message you send them to make a sale or you might risk losing your customers. You can also use the WhatsApp web through web.whatsapp.com. WhatsApp web mirrors the WhatsApp personal app on your mobile phone. It saves you time. Today, WhatsApp is the most widely used messaging app. It is a free platform that anyone can use to send messages to anyone under WhatsApp contact lists. WhatsApp is the most popular messenger application which is widely used.
WhatsApp has a very wide global reach. And by using the app you can talk to people and impact people in your country. You also get to have a great chance to reach your target market. With the help of messaging services, people communicate fast, active users are making use of the various features of WhatsApp and smart businesses are using it for their benefit.
Different ways to use WhatsApp as a marketing strategy
You can provide fast customer service to your customers. You can get in touch with their customers and respond to their enquiries and solve their issues right away. By doing this, your customers will experience great support from your business. After-purchase support is very much important for the customers if your product is great. But then your customer support is bad, especially when complaints arise, it will make your business be rated low by your customers, and it will ruin your business's reputation and will turn off your potential customers.
Send exclusive discounts on WhatsApp.
If your customers are aware of your WhatsApp business account you can use it to send them offers and promotions. In addition, vouchers or coupons can be sent as discount privileges to encourage your customers to purchase the product. People love getting discounts. so even if they don't need your product for service coupons where they can get use discount will urge them to buy from you.
Send creative promotions to your contact list.
WhatsApp isn't limited to sending plain text messages to people on your list. You can send messages as videos which you can use to promote new products or services, as people love watching videos more than reading text products or still photo promotions. You can also share pictures that you have created for a particular campaign for upcoming products that your customers can look forward to. You can also share voice messages, if you prefer sending recorded voice messages, you can use WhatsApp to ask your customer you give a review of a product or service used by your business.
WhatsApp Business
WhatsApp Business is a mobile application from WhatsApp, that is meant for small-scale businesses. It will be easier to respond to customers using the WhatsApp Business app. You can even set auto-replies if a customer sends you the same messages, and instead of answering the same question every day, you can set a default answer to such questions. this is very helpful if you are a very busy business owner who needs less time in handling thousands of messages every day. This business app will save you time. So you can spend more time on more important business activities. you can also present your business, by creating a business profile with all the necessary information that your customers will need if they visit your local business address, know more about the business or contact you. Facebook owns WhatsApp. So a feature of WhatsApp Business that is driving an increase from your Facebook page's advertisements to your WhatsApp business account is available. So when your customers click the message button shown in your Facebook ads they will be automatically directed to your WhatsApp Business account page. Businesses can now enjoy the benefits of the features of WhatsApp Business, regardless if they are using an Android or an IOS mobile phone. They are both usable on both platforms. WhatsApp Business app charges the businesses on those messages which are not attended to for more than 24 hours. This feature encourages business owners to offer the best customer assistance and service, which would help in building a good trusting relationship with their customers. We all hate it if our inquiries for complaints are not attended to right away. This feature helps the customers, in getting their concerns addressed by these business owners in less than 24 hours using WhatsApp Business. There are features on the business app which are not available to the personal app.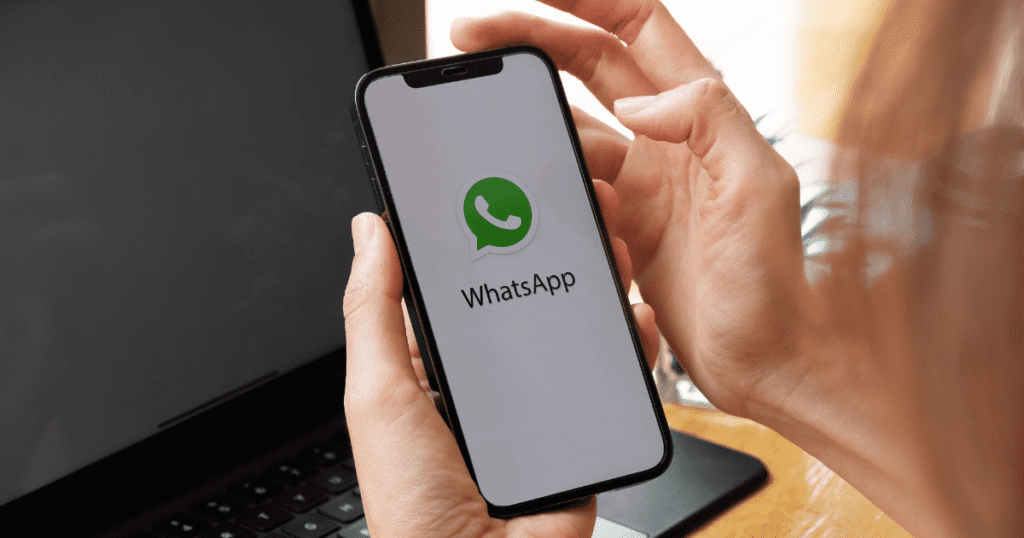 Messaging tools
When someone sends a message on your WhatsApp business account for the first time you can automatically send them a greeting message. It serves as a welcome message for your customers on your WhatsApp business account. It will help improve your customer experience and customer satisfaction with your business. You can set your greetings relevant to what your business promotions are. You can also set customer support greetings as well. You can also collect leads using your greeting message. For example, inform them that you cannot respond at the moment and tell them to leave their name and email address so that you can get back to them within business hours.
The away messages help inform your customers that you are not currently available to send the response at the moment. It also reassures them that you can reach them once your business is back from a temporary vacation or business activity. If you don't enable this feature, your potential customers might lose interest in doing business with you. if they are informed that you are away for a specific reason and tell them when they can expect to receive a message from you, then they will be eager to wait for your response at the set date.
WhatsApp quick replies are saved messages that you can easily use to send frequently asked questions. This helps you respond to users without typing the same messages to different contacts. Quick messages help improve your response time and it is easier to keep the same tone of voice when your business team is sending messages to your customers.
Users can mark chats from their contacts with the label. it can help you categorize the chats you receive from your recipients. it will allow you to add labels and organise chats with the color coding scheme. you can set labels such as new customer, new order, pending payment, paid, order complete, and you can add more labels that you can customize for your business needs.
If you have customers, you can allow them to send a message and chat with your business directly. When you want to share your WhatsApp contact number faster, you can use the WhatsApp short link feature. Using a WhatsApp business app you can create a generated link to use for sending to multiple customers.
You can also use a QR code and share them with your customers instead of using a link. This is useful when you have a physical store and you want to use this QR code so that your customers can easily send a chat with your business. this also saves them time rather than saving your contact number. you can also use this QR code on other social media platforms so that your visitors can send you a direct message on WhatsApp.
Your WhatsApp business account should have details about your business including your business name, business category, description, business location, business hours, email address, and your website. Your business profile is important as your customers may check out your business profile before they choose your business.
WhatsApp Catalog helps businesses share their products with their customers. It can allow your customers to enjoy online shopping using your catalog. Instead of sharing photos of your products with any potential customer, who asks about what products you are offering, you can save time by adding items to your catalog. It can allow your business to showcase your products on one page. it can result in a better customer experience and an improved shopping experience with your business.
With the use of carts, customers can place orders from businesses that have an existing catalog under the WhatsApp business app. Customers can place orders quickly, ask questions about the items in your catalog, and place an order for multiple items simultaneously.
This feature allows businesses to organise their catalog and group similar items into categories. This is helpful for your customers to browse the items in your shop without scrolling through a list.
Advertising is essential to promote your business. You can create an ad that can help you reach customers on Facebook and send them directly to your WhatsApp Business account.