What exactly is a QR code?
The QR stands for quick response. They're essentially squares with black and white symbols on them. Every QR code is unique and holds encrypted information like a website link, product landing page, promotional details, coupon, or other information. Whenever someone scans the QR code with a smartphone or tablet, the code reveals the encrypted information, taking the user to the desired destination. This is very similar to that of a barcode, but it can hold more and different types of data.
How to use QR codes for marketing?
To have a successful marketing campaign, you have to know who it is you're marketing to. Whether you're conducting a survey or poll, asking people to sign up for an email list or taking orders, it's important to get information from customers through some kind of an online form.
The most common purpose of a QR code is to direct users to a specific landing page. This page could have a sign-up link, a campaign page, or even a product catalogue. The possibilities are virtually endless. Make sure your QR code directs users to your campaign's landing page rather than a home page. This way, users don't have to navigate to the correct page. Also, make sure your website is mobile-friendly, as many users will be scanning on the go. Make QR codes fun and exciting by including instant coupons, freebies and offers. Instead of having a customer clip a printed coupon, you can create a QR code that saves the offer directly to the user's mobile wallet. Users can then easily provide the digital coupon during checkout at a physical retailer. You can also direct QR scanners to an online store. Instead of asking them to manually enter a promo code, you can set it up so the discount is already applied at checkout.
Promotional QR codes are very versatile. You can integrate them into print ads, direct mail, or even a giant billboard. A whopping 92% of consumers consider online reviews when they're searching for local businesses. So turn your biggest customers into your biggest advocates? Simply include a QR code on product packaging along with a brief message encouraging customers to scan the code and leave a review on platforms like Yelp. Throwing in a freebie for leaving a review won't hurt either. Use QR codes to incentivize customers to download and use your branded apps. Context is key here the QR codes direct users to apps that complement the ad or printed material where the code appears. 71% of shoppers report that digital billboards grab their attention more than online ads do. Pairing outdoor spaces with QR codes can enable innovative marketing ideas to flourish. 
What's great about using QR codes in your marketing campaign is the convenience of tracking and reporting. With web analytics and other campaign measurement tools, you can easily track the number of scans over time, capture geographic data, and gather additional info to measure your return on investment.
No matter how you decide to integrate QR codes in your next marketing campaign, they're a great way to promote interaction and engagement, not to mention super efficient.
You can drive data collection from an online form, direct customers to a website, or deliver instant coupons, freebies and offers. You can also direct customers to social media pages, download or launch apps from QR scans, and even conduct scavenger hunts. Whichever way you choose to use QR codes, one thing is for sure your customers will have a unique experience.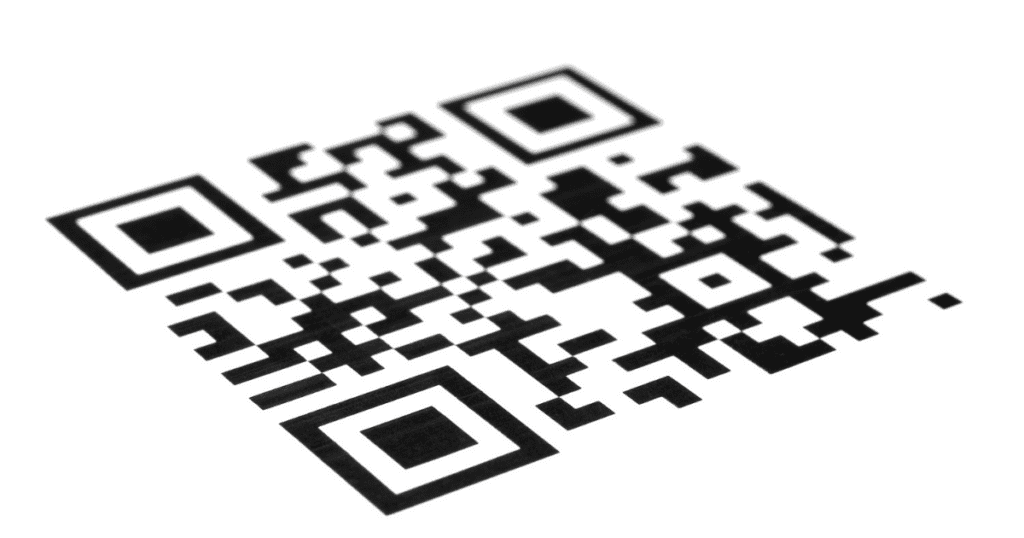 Five tips- How to integrate QR codes into your marketing strategy?
Determine where the QR code should go. So what landing page or page on your site or where do you want the user to end up when they use the QR code? What's that destination? Figure out what that URL is.
Take that URL and create a Trackable URL from it. One way to do this is to add a simple ref code to the end of your URL. To do this, simply add a question mark, reflected by whatever you feel, which will help you identify the campaign. This is a really important step because you're going to track the performance of your QR code, and without doing this, you won't be able to do that.
Generate your QR code. There are many free QR code generators. Just go to Google and search QR code generator and you'll find several tools. Pick one that you like. Use the Trackable URL, paste that in there, and generate the QR code. By doing this, the QR code will fire that URL that you created when somebody uses it.
Once you have generated your QR code, download that image and add it to your marketing materials or your ad campaign so that it's in your TV commercial or on your flyer or wherever you want it to be, so somebody can use it.
Track the performance of your QR code over time in analytics. So within analytics, because you created that Trackable URL, you'll be able to see the performance. You'll be able to see how many people use the QR code, how many people landed on your landing page, how long they stayed, if they converted, if they became a lead, if they made a purchase, everything. That's the beauty of using the Trackable URL. Now you can track the performance of things like print materials, flyers, direct mailers, TV commercials, and brand campaigns of all sorts by using your QR code, you can then track the performance if you use the Trackable URL.
Some ways you can use QR codes in marketing campaigns.
You can boost brand identity because QR codes could impact retention, loyalty, and brand advocacy. By providing creative, convenient ways to use your codes, you can reach the right people on their terms.
Brands can now customize QR code designs, including their colours, CDAs and frames. After personalizing your QR code to fit your brand, you can then drive traffic to your website, link them to Google Maps, or send them to social media accounts.
You can increase brand transparency because QR codes can help drive that transparency. Manufacturers and brands must be transparent about what's in their products and how it's made. By placing codes on packages, wrappers, and containers, brands can make it simple for consumers to click through to find out more about the product. This transparency promotes engagement and also builds trust and improves brand reputation.
Increase Customer Engagement- Empowering customers to pay on their terms not only makes life easier but can also help increase engagement.
QR codes can avoid the situation of customers carrying cash or cards and enable convenient and contactless point-of-sale transactions.
What most folks care about the most is generating more leads. What's important to keep in mind here is being cohesive with the customer journey and adding value. It's great to get more leads, appointments, phone calls, and all those bottom-funnel metrics that we all care so much about. But maybe it's adding value somewhere at the top of the funnel that shortens that customer journey and leads to a higher lifetime value.
Are QR codes still relevant?
They've been around for years, and marketers have debated whether they are the next big thing or are nearing extinction. Many businesses are trying to keep their daily operations safe and contactless. And it turns out QR codes are the solution.