Most people spend close to seven hours every day online, doing anything from posting photos to Instagram to getting lost in a TikTok rabbit hole. This provides you, as a business, the chance to participate in the material that people are reading, watching, or listening to.
The negative? 84 percent of businesses have a content marketing plan, making this one of the most crowded areas in marketing. Additionally, according to the Content Marketing Institute, 30% of marketers intend to raise their content budgets.
As a result, there are a tonne of articles, videos, and podcasts on the Internet that most people are uninterested in. While businesses require a speedy method of distributing material to the appropriate audiences via the appropriate channels, doing so without a well-thought-out content marketing strategy will only result in low-performing generic content.
If you get it wrong, your content will only contribute to the internet clutter. If you do it well, your content will thrill readers and increase website traffic, search engine ranks, and revenue.
Here's what good content marketing is:
Good content marketing has a mission statement and ties in with the goals and objectives of your business. Your audience benefits from effective content marketing. Even the best content marketing may not feel like marketing.
The Content Marketing Institute defines good content marketing as
"Content marketing is a strategic marketing approach focused on creating and distributing valuable, relevant, and consistent content to attract and retain a clearly defined audience and, ultimately, to drive profitable customer action."
There is an enormous range of content. Content can take the form of an infographic, a white paper, a podcast episode, a video, a social media meme, or an email from a brand. It may be a blog post on a business website or an article about a new product line published for a different website, both of which might be shared via social media or content aggregation websites like Pinterest or Reddit.
The secret is identifying the channels for content marketing and material that work best for your audience.
There is no hack for high-performing content.
Because it has to do with cooking, how things are combined, where they come from, when people are served, and how hungry they are. There is no recipe for it because if there were, everyone would be using it.
Despite the wide variety of content types available, the best content shares a few characteristics:
1) Its foundation is a fascinating concept that appeals to the target market for the brand. According to Joe Pulluzi, one swimming pool company outsold every American rival by ranking first on Google and developing content around its top 50 frequently asked questions from customers. That is simply wise.
2) It deftly makes use of imaginative imagery or graphics. For instance, using screenshots to break up text in a blog article is a great approach to demonstrate your points and keep readers interested. I added a DAM meme to the post near the end. I hope you enjoy it.
3) It is unforgettable; thus, it stays in your mind forever. Consider slogans like "Finger lickin' good," "Got milk?" and "A diamond is everlasting." This information, as opposed to being bland and forgettable, frequently sticks in people's minds decades after the campaign has ended.The idea that your marketing messaging might outlive your time at a company or, who knows, perhaps your time on earth, is very cool.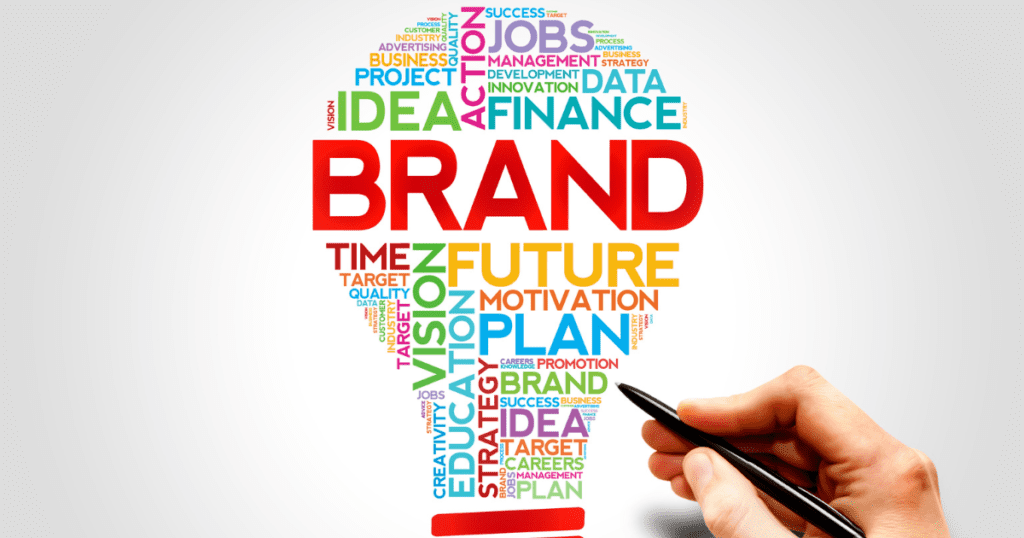 The majority of brands should start with content.
71% of small and medium-sized enterprises use social media to connect with potential customers. You're giving your rivals the upper hand if you don't consistently publish on social media.
Social networking is a quick and inexpensive way to reach your audience, which, to be quite honest, is half the battle. Where should you post, though? Although it seems like a new platform is emerging every day, the best one for you will depend on where your audience spends their time online. The current most popular demographics on each platform are listed below:
1) Snapchat and TikTok are popular with Gen Z.
2) Baby Boomers and Millennials both often use Facebook.
3) Instagram spans generations and is home to numerous brands that cater to people of all ages.
The content you post is just as relevant as where you post it.
Websites and social media platforms come and go, but when the material is good, people will remember it. Consider "Ze End of the World," one of the first "viral" videos. Why did it succeed so well? Two parts popular culture, two parts political climate, two parts nostalgia reference, and then, according to the video's creator,… [Laughs] There isn't, in my opinion, any technique to make a viral video. something incredibly fascinating or hilarious that people want to share. Since about 2003, advertisers have been wondering what constitutes a viral video. What is the recipe?
Why is social media material shared, then? The most engaging social media content stops users in mid-scroll. It either attracts people into the fun because it's amusing, takes advantage of a hot issue or a major interest of that specific audience, or does all three.
Think of a playful query from a neighbourhood movie theatre, such as, "Who would play you in the movie of your life? How about your best friend?" Such a query motivates the reader to participate and invites them to tag their siblings to take part.
Remember these things if you want to elevate your content:
1) Using hashtags can help your content reach new audiences: Discover popular hashtags by following influencers on various social media platforms and observing the hashtags they use.
2) You may stand out by using brand-owned media and inventive content visuals:
Try out several photographs and track how they affect your likes, comments, and shares. Original images, such as behind-the-scenes pictures of your staff, frequently perform better than more impersonal images. Verify that any photographs you use are not covered by copyright restrictions (Unsplash is a great place to go for photos; your own DAM library full of brand-owned media is even better).
3) Boring material won't be amplified at all: Consider whether you would share this. Restart your planning process if the answer is no.
Beyond Social: Get your stories read, heard, and watched.
There are numerous ways to communicate with your prospects using content outside of social media.
There are several chances to create and market podcasts and video series that might enliven or advance the ongoing discussions in your industry. Take advantage of a trending issue that is popular with your audience to increase the visibility of your material. Utilize social listening to monitor online forums and social media sites to find out what your target audience is discussing in order to determine which themes will be most effective.
For instance, sustainability is a key watchword right now for clothing firms, whereas a plant-based diet is a huge trend for food brands. Avoid just reiterating what your rivals have said; instead, find a way to contribute to the discourse. People want fascinating and knowledgeable perspectives on "important topics."
Additionally, combine hot themes with a closer examination of your business. the ability to connect with your audience through content. People are curious about your firm, your brand, and your corporate philosophies. You may, for instance, post an interview you had with your CEO about the history of the business and its future goals.
Keep in mind that different types of content are not mutually exclusive.A concept can exist in blogging, audio, and video, as well as both. In reality, you can take one idea and repurpose (also known as reuse) it for each channel, rather than having to come up with a tonne of new ones for each platform.
How accessible is your content?
For instance, you could write up a podcast episode on "curly women's hair care" as a blog article, which you could then turn into a stylish infographic and distribute on Facebook and Instagram. For those who would rather consume information passively than actively, several firms are beginning to create explainer movies that are embedded in their blogs. Or consider the number of news websites that let you listen to the content in addition to reading it. Having the same material available in a variety of formats will help you maximise accessibility and avoid getting in over your head before your content is even consumed (adding the option to listen to our blog is on my to-do list!)
Some great content marketing examples:
Superdrug, The Value-Centered Beauty Company
To increase likes, shares, and brand awareness on social media, it is essential to create material that embodies your company's basic principles. For instance, Superdrug frequently posts about inclusivity and diversity in beauty.
In a campaign, the team emphasised these fundamental principles by challenging 18 graphic designers to alter a model's image to represent what beauty is like in their own nations. Within five days of the campaign's launch, news sources from all over the world shared it, and it boasted a million shares and 700,000 new website visitors.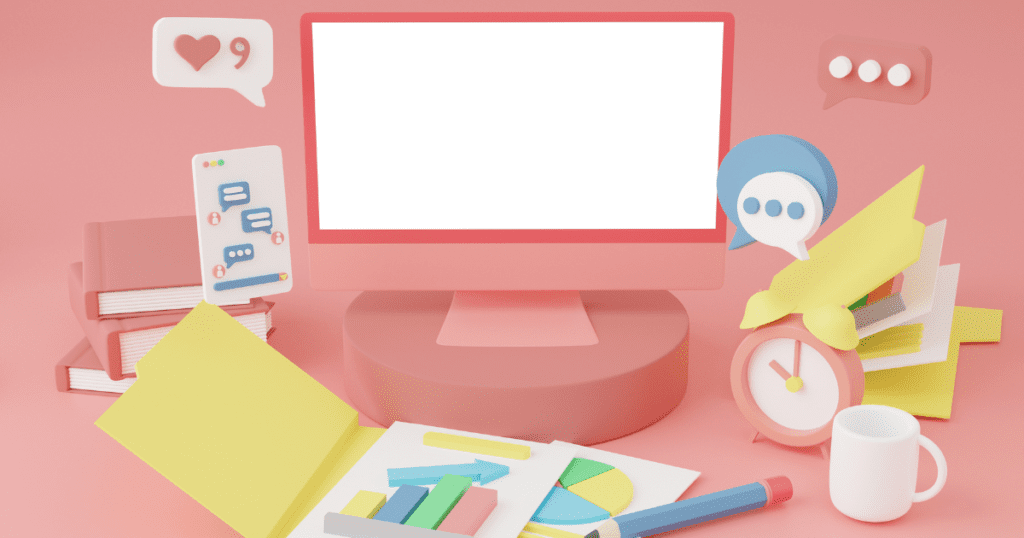 Shutterstock's Creative Trends Report: The Creative's Bible
With the yearly Creative Trends report, ShutterStock displays their thought leadership among creatives with everything from tie-die to melancholy photos that reflect the subject's inner existence. The annual study discusses the most recent aesthetic fads taking over Shutterstock. The team publishes the study on its website, but more importantly, it distributes findings to its large Facebook following in order to broaden its reach.
Each study is updated by Shutterstock into a range of infographics, providing image professionals with a useful pictorial guide to the most recent trends. It is a key component of the business' content marketing strategy, which has brought in 37 million visitors to the site and won it 229,000 links from other websites.
Content Marketing Tools
It might be easy to feel overwhelmed when you first begin using content marketing. A great content marketing programme takes time to develop, from figuring out how to get your material to rank to finding the perfect topics to write about. There are fortunately a number of solutions available to hasten and enhance your content marketing operations.
The Best in Keyword Tools
Find the proper keywords if you want your content to appear on Google's first few pages. The terms your target audience uses to search for material on Google are referred to as keywords.
As longer search terms that more precisely target queries, long-tail keywords top the list. Instead of "dating ideas," consider "first date ideas for winter." Because there are fewer businesses trying to rank for the same term, long-tail keywords are less competitive (i.e., easier to rank for).
Look into keyword tools to locate the best keywords; Google, Ahrefs, and Moz, for example, all provide a variety of tools for this purpose. The best improvements:
Identify the keywords that your site is ranking for.
information about the average position for a given term.
Describe how many links you are obtaining and from which domains.
Tools to help you power your content strategy
Ever run out of ideas for content? Utilize an analysis tool, such as BuzzSumo, to identify trending subjects. Want to consolidate your progress analysis and integrate your content marketing projects with other marketing campaigns? Visit Hubspot, a customer relationship management (CRM) platform that also provides analytics and marketing automation.
In content marketing, consistency is key. Brands can be instantly recognised by a logo, a sound, a font, a voice tone, a colour scheme, or an image style. You must maintain a consistent style and tone of voice throughout all of your content if you want to develop a strong, coherent brand identity.
Your voice describes the "mood" and "character" that your content conveys. For instance, whether it's on a bottle or in a blog post, innocent's irreverent, upbeat, and humorous tone is instantly identifiable by consumers.
Your team requires quick access to content tools like style guidelines in order to master brand consistency. In order for a company's marketing teams located all over the world to have access to these content assets, it is crucial to have a central repository for storing and organising them.
One of many brands, Icelandair, has acknowledged that Bynder's single, searchable library of digital resources, which is accessible to any team member, has helped it keep a consistent brand experience.
Metadata for Content Marketing
Discoverability is crucial for both your internal content marketing library and search engines. By adding metadata, you may improve search results by letting Google know what a picture or video is trying to say. More information about how Bynder works with brands to make their digital content SEO-friendly can be found here. But Google is not the only organisation that can use metadata. Furthermore, it assists internal teams, such as home fitness company Nautilus, in organising and locating content on their Bynder DAM platform.
Beyoncé has a proverb that is appropriate in this situation: If you liked it, you should have given it a ring. Change "ring" to "metadata." You can rapidly search through your content marketing collection using metadata to locate materials to update, repurpose, or reuse. Content taxonomies are created by brands that employ digital asset management to help organise content inside the DAM. This content taxonomy is frequently represented on the brand's website as well.
Create, manage, and distribute share-worthy content
Finding the right idea for the appropriate audience on the right channel is crucial when it comes to producing outstanding content. Your content marketing campaigns will be more successful if you know where your prospects and customers hang out and what topics they are interested in. With the correct tools, organising your content and choosing the best keywords to drive traffic to your website is simple.
(See: https://www.bynder.com/en/blog/what-is-good-content-marketing-a-beginner-guide/)