Marketing technology is a collection of software solutions that marketing executives employ to achieve mission-critical business goals and generate innovation inside their firms. Content and customer satisfaction, advertising, lead generation, marketing management, and promotional data and statistics are all areas where Martech solutions may help.
What are the benefits of using marketing technology?
Marketing technology boosts corporate efficiency and performance.
Increases in the latter can be due to two separate drivers: first, automation of time-consuming marketing duties reduces the number of man-hours required for marketing plan implementation, allowing you to accomplish more with fewer resources. Second, marketing technology may give you useful information about the ROI of company marketing initiatives. Once you've determined ROI, you can balance a load of various activities to maximize cost per acquisition.
Many organizations are engaging in marketing technologies due to increased competition. As leading companies realize the benefits of implementing MarTech solutions, others dread falling behind and see investing as an opportunity.
This has resulted in an increase in the acceptance and adoption of MarTech platforms, notably systems that provide automation for marketing and data analysis, among many other advantages.
There is also a growing desire among organizations to upgrade existing old systems and implement MarTech platforms that can be used by corporations, rather than the marketing department being segregated and missing out on critical information that may be used in their campaigns.
Offering a personalised approach
The capacity of enterprises to give a more tailored approach than they could previously is fundamental to the use of this data.
The more data you collect, the more knowledge you have to target your advertisements to precise, segmented audiences across all of your platforms.
The better you understand your customers and tailor your campaigns to them, the further effective they will be and the further leads you will convert.
When putting together a marketing technology platform, it's critical to understand which technologies are basic and should be installed first. These technologies should be considered necessary by all B2C and B2B marketers: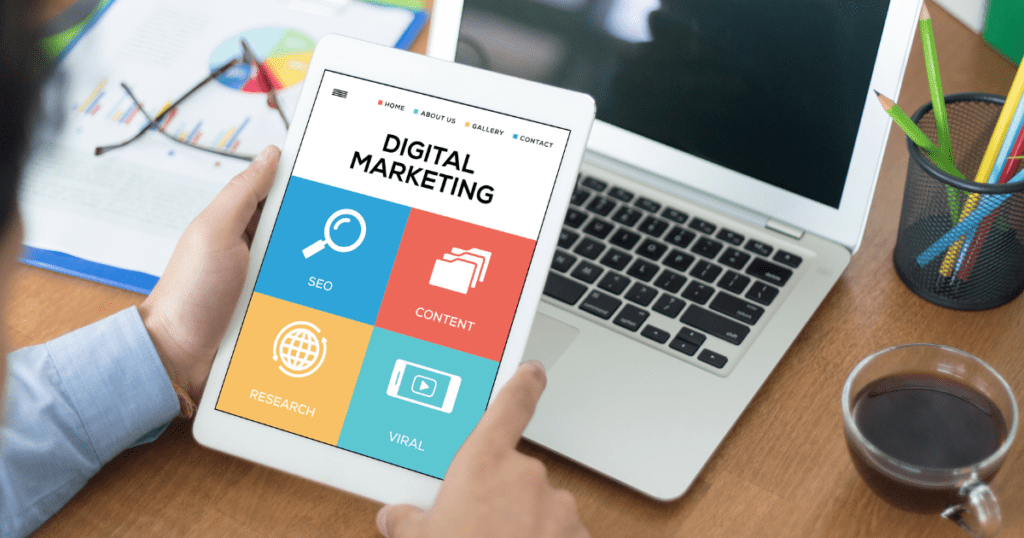 CONTENT MANAGEMENT SYSTEM (CSM)-
A content management system (CMS) is an application that is used to manage content, allowing multiple contributors to create, edit and publish. Content in a CMS is typically stored in a database and displayed in a presentation layer based on a set of templates like a website.
What Makes up a Content Management System?
On a more technical level, a content management system is made up of two core parts:
A content management application (CMA) – this is the part that allows you to actually add and manage content on your site (like you saw above).
A content delivery application (CDA) – this is the backend, behind-the-scenes process that takes the content you input in the CMA, stores it properly, and makes it visible to your visitors.
Benefits of a content management system
The advantages of a content management platform. The collaborative nature of a CMS is a significant advantage. Many people can log in and edit, schedule, or control published material. A CMS can be accessible from everywhere by any number of users because the interface is usually browser-based.
EMAIL –
Email marketing is the use of email to advertise a company's products and services while simultaneously rewarding client loyalty. Email marketing is a type of marketing in which you can inform clients on an email list about new products, promotions, and other services. This can be a soft sell to teach your customers about the worth of your brand or to keep them engaged in the interim. Mailchimp can assist you with designing, building, and optimizing email marketing to maximize the ROI of your marketing program.
Email is one of the finest venues for reaching a specific audience because it is not affected by algorithm updates or what is hot. Consider the following: According to a recent survey, over half of US respondents check their email over ten times every day. An email is an efficient tool for businesses to communicate with their clients.
Advantages of email marketing
Email marketing may help you create relationships with your customers while driving blog traffic, social networks, or anywhere you want them to go. You can also divide your emails and attract the audience based on demographics to ensure that you only send individuals the messages they want to see.
SOCIAL MEDIA –
Social media operations may be enhanced in a variety of ways by utilizing technology. For example, if you manage many Twitter accounts, TweetDeck consolidates all of your Twitter accounts into a single, easy-to-manage dashboard.
Alternatively, if you find that looking for and resizing photographs for various social media accounts takes too much effort, Bynder derivatives automatically resize your images for each platform, making publishing images across several social media platforms simple.
Advantages of Social media
Because it allows for sharing, social media may also help you establish your brand. On these sites, you may re-pin, share, retweet, and material. This implies that followers may share your material with their family and friends, exposing your business to a larger audience. It's a wonderful technique to get fresh leads.
Customer relationship management (CRM) – 
Customer relationship management (CRM) is a method for managing all of your firm's relationships and interactions with present and potential customers. The goal is simple: to strengthen commercial ties. A CRM system helps organisations stay connected to their consumers while also reducing procedures and enhancing profitability.
When people speak about CRM, they usually mean a CRM system, which is a tool that aids in sales management, contact management, productivity, and other areas.
A CRM solution allows you to focus on your organization's partnerships with specific individuals — such as customers, service users, coworkers, or suppliers — throughout the lifecycle of the relationship, including customer acquisition, winning one's business, and offering assistance and additional services.
Here's why CRM matters to your business.
A CRM system could provide you with a comprehensive perspective of your clients. Everything is in one place – a simple, customizable dashboard that displays a client's prior history with you, the progress of their orders, any exceptional customer support issues, and more.
Marketers can utilize a CRM solution to have a better understanding of the sales or prospect funnel, making forecasting easier and more accurate. Every chance or lead will be clearly visible to you, displaying a clear route from inquiry to sales.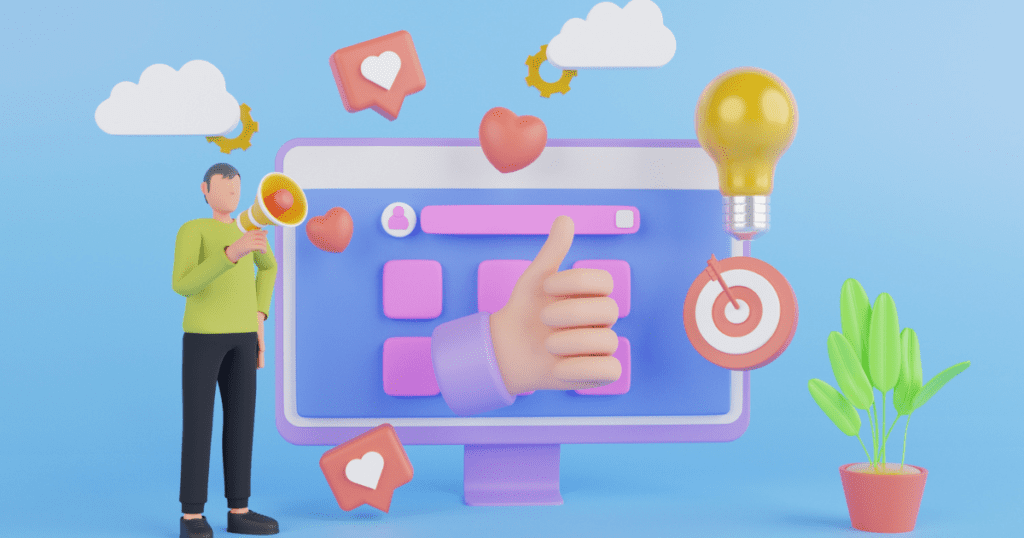 ANALYTICS –
What you don't measure, you can't improve. Understanding the performance of your website as well as other digital assets is critical for marketing teams these days.
Google Analytics is the most famous and comprehensive analytics application for your website, and it's free. Google Analytics delivers the most comprehensive statistics on website performance, able to monitor everything from the number of website visits to the average length of time spent on every page of the website. These insights are extremely helpful to marketing teams since they allow them to optimize marketing efforts using real-time data.
Google Analytics is completely free and simple to use. There's really no reason not to have a basic understanding of how your website works.
The importance of Digital Analytics in marketing
Digital analytics gives a strong foundation of real facts on which to build your marketing framework. Without it, you're constructing uncharted territory. Digital marketing analyses real data to determine what's working and what isn't in the context of company goals, and creates strategies to exploit the good and improve the not-so-good so you may expand as rapidly and effectively as your business objectives require.
Biggest MarTech Challenges –
Marketers may get complacent due to factors such as prior success or reluctance to risk. According to a survey conducted in the United States, just 25% of marketers utilized AI and prediction marketing in their efforts. Many industry experts in the Asia Pacific consider complacency among marketers' most significant challenges.
According to one report, more than half of marketers believe redundancy is one of the most significant impediments to developing their MarTech stack. With over 7,000 MarTech solutions currently on the market and new services that it offers being released daily, redundancy in the MarTech stack is unavoidable.
Human capital is the single most significant barrier that brands confront when it comes to MarTech. The proper people with experience, knowledge, and ability to help develop a final MarTech stack are hard to come by, but the demand for this type of tech-savvy marketer has never been greater. Companies are relying on technology to drive campaign effectiveness more than ever before, but without the appropriate people to apply those technologies, the true capacity of their expenditures may never be realized.