Digital technology has created amazing opportunities for communicating, sharing information, banking and shopping. The users of your digital technologies have different needs. It is very important to keep this variety in mind, otherwise, millions of people will find it difficult or impossible to use your content. People you want to Reach accessibility is important to at least 60% of your audience, and getting it right means you'll build something better for everyone, and it's good for business. Digital accessibility is a regulatory requirement. It's essential to think about accessibility from the beginning of a project.
Having an accessible digital presence has positive implications that can pay dividends in several ways…
Increasing your market share and gaining eCommerce traffic
Controlling operational costs, especially in omnichannel organizations
Managing your risk profile to avoid costly complaints or litigation
Aligning your digital presence with your company's core values
For a digital service to be accessible, four things need to happen. The customer needs to be able to perceive the content. It should be available to at least one of their sensors. If someone has a visual impairment, can they see it? If one is blind, does their screen reader work with the content and read it out to them? If one is deaf and there's some audio, is there a text representation that they can read instead of listening to? The other thing that needs to happen is that somebody needs to be able to operate the website or the interface. Not everybody uses a mouse. Some people may have a mobility impairment. That means that they are forced to use a keyboard or may use speech recognition software.
If a service doesn't work with the input device that somebody is using, they are not going to be able to go to the page that they want to go
to or submit the information that they need to submit. So people have a range of cognitive abilities. Some people may struggle to read due to dyslexia. So using clear and simple language that is easy to understand, and making sure that interfaces are consistent and predictable, are really important to make sure that somebody can understand the content and how to use your service. Also, it should be built in such a way that it's compatible with the technologies that people are using. So if somebody is using a screen reader, does it work with that screen reader? If somebody's using an older browser, does it work with that older browser? If any one of these four things doesn't work, then somebody won't be able to have a successful interaction and complete the tasks that they're trying to do.
How to improve the accessibility of your digital marketing?
Don't leave out ALT Attributes.
Search Engines "read" your images via the ALT attribute, but ALT text is also read by screen readers for those with visual impairments. Use ALT Text to give more information and tell a larger story.
Make your color palette user-friendly.
It is your brand, so you should use colors you like. But keep accessibility in mind when facing this decision. People who suffer from color blindness could miss your marketing messages. The same goes for contrasted links in your website content. Just be conscious of your color contrast.
1 in every 10 people is affected by dyslexia. Align the text of your content to the left. This provides an anchor for those with dyslexia to come back to, making it easier to read.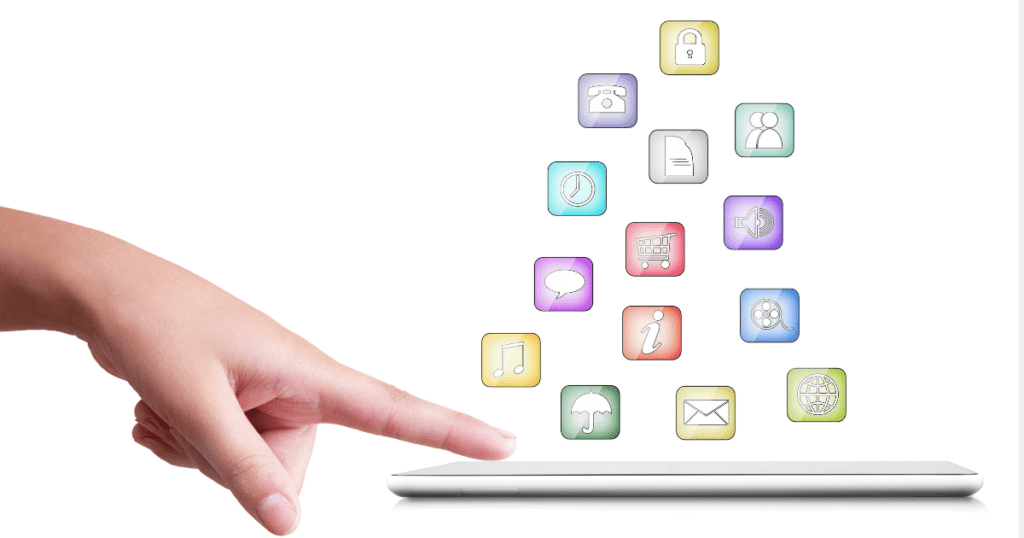 Tips for commissioning an app, software or website, make accessibility part of the contract.
It is advisable to refer to British Standard 8878 and the Web Content Accessibility Guidelines version 2 (WCAG 2.0). In your testing, including disabled users.
If you're using an online platform to create your website, use 'accessible' themes and plugins, and keep the following in mind:
Design pages so that users may customize their experience by them changing colors, and the size of text or buttons. Use responsive layouts that can work on different devices.
Always make the users aware of where they are and how they reach somewhere else. Make alternative options to suit various requirements, such as 'skip to main content link'.
Make sure that everything that can be done using a mouse can be acquired using only the keyboard. The Keyboard-only users need to know where they are at all times when they navigate using the TAB key. And here the tabbing should follow a logical order. Know how much better it is to navigate using only the TAB, Enter SPACE, and ARROW keys. Flashing content can cause disturbances. While some people with cognitive impairments find it very difficult to concentrate if there are distractions. 
Give the user control.
There should be a pause button and audio and video should not be played automatically.
Choose a video player that helps you to add captions and provide a text transcript to make audio and video content accessible. Add descriptions of any important visual information and speech.
If an image is significant, contains text, or is a link, explain this with 'alternative text' that screen reader software can read out to those users with visual impairments.
Use short, simple sentences to provide better readability and engage a wider audience.
Give each page a title and organize the text using headings, paragraphs, and lists. Add 'markup' to enable easier navigation and explain features to people who can't see them. This applies to documents in Word or PDF formats as well as web pages.
It should be made sure that links clearly stand out from the surrounding text, and let users know if the link will open in a new window or download a document. Links need to be concise and descriptive so that if they read on their own, people will still know where they go.
Test text and background color combinations and contrast online to ensure text can be easily read by people who are color-blind or have impaired vision. If your web page times out before people can complete forms, this can be a very frustrating experience.
Give visitors the required time to extend their session if they wish.
Mention accessibility improvements that you have made and why in an accessibility statement, and provide people with easy ways to contact you if they are having any difficulty. It should be kept in mind that spam protection like CAPTCHA may shut out all potential customers, not just spam robots.
Alternatives such as text-based logic problems, or simple human user confirmations need to be used in these cases.